KMT Robotic Solutions and ACME Manufacturing Form Alliance to Offer Investment Casting Companies Shell Removal, Cut-off & Gate Grinding Solutions
v style="margin: 0in 0in 0pt">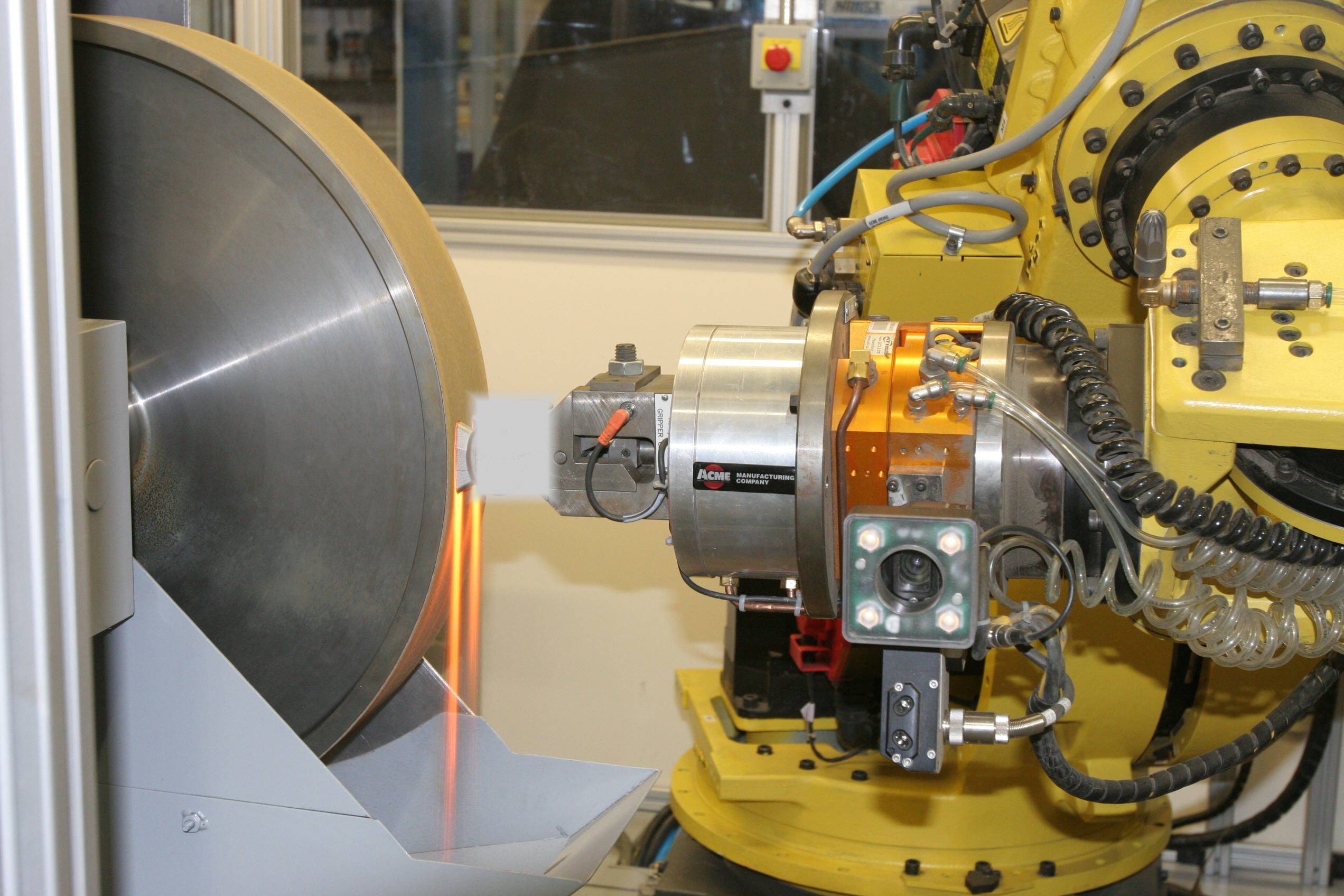 AUBURN HILLS, Mich. December 14, 2009 -

KMT Robotic Solutions, Inc. and Acme Manufacturing Co. today

announced their alliance that will offer comprehensive automation solutions for Investment Casting companies, with special focus on aerospace and medical device markets. These solutions will address the needs that Investment Casting companies have to remove shell and core material combined with gate cut-off, gate grind and polishing, in more efficient, cost effective and environmentally friendly ways.
"KMT is proud to partner with Acme Manufacturing, the global leader in Gate Cut-off, Grind and Polishing robotic automation. Their knowledge of the process requirements of investment casting companies gives KMT an outstanding partner with which to combine our new capabilities in Shell and Core Removal", said KMT Robotic Solutions President Kevin McManus.
"With our experience in the investment casting industry it was clear to Acme the value that more effective shell and core removal processes can bring to the gate cut-off and grind processes. Gate Cut-off system cutting tool life can be much improved with the shell removal efficiency that KMT's system will provide", said Fritz Carlson, President of Acme Manufacturing. "Cleaner parts also give Acme a chance to position the cut-off position closer to the finished part, improving percentage of reclaim. That is why we're excited about this new cleaning technology that KMT is bringing to the market and the benefits that it can provide to Acme's customers."
"KMT Robotic Solutions' DirectJet™ Cast Part Shell and Core Removal System utilizes high pressure water to deliver the optimal level of directed cleaning energy to remove the shell and core from investment cast parts", said Steve Laski, KMT's Cleaning Product Technology Manager. "This method takes advantage of the unique ability of the robot to deliver the required key parameters of the cleaning process in a programmable and repeatable way to 100% of the part, including parts with complex geometries and internal passageways. This improves the cycle time and the level of cleanliness achieved in an environmentally friendlier way than with current methods such as caustic baths and high volume water blast systems, while removing the risks associated with mechanical impact methods of removing the shell."
Acme Manufacturing Company's Robotic Finishing systems include 2D and 3D vision technology with automatically controlled spindle speeds and pressures for optimum cut-off wheel and abrasive belt performance. These key technologies are combined to provide cost effective, robust engineered solutions, which help to replace costly and unsafe labor-intensive manual finishing operations. These systems improve media life many times over while reducing workmen's compensation claims and improving overall productivity and part quality.
"KMT and Acme have been cooperating on robotic automation systems for over 20 years. Now that KMT has completed the development of this cleaning capability that compliments ACME's systems for the investment casting industry, we're excited to have a chance to work even more closely. With our companies located nearly next door to each other in Auburn Hills, MI, this partnership offers investment casting companies a unique opportunity to take advantage of our individual expertise while having the ability to visit both of our facilities on a single trip. We can work together in a highly coordinated fashion. One example of that is our ability to deliver test parts from the cleaning process at KMT to the cut-off and gate grinding process at ACME", said Mr. McManus.
KMT Robotic Solutions was formed in December of 2006 with the union of KMT Cutting Systems in Ronneby, Sweden and Robotic Production Technology in Auburn Hills, Mich. KMT Robotic Solutions has more than 3500 robots installed around the world and more than 25 years experience developing, designing, building, servicing and supporting robotic cutting, trimming and cleaning solutions for manufacturing customers. With direct and relationship partner locations in Europe, the Americas, China, and Japan, KMT is strategically positioned to serve the global market. KMT Robotic Solutions. Creating value through automation. http://www.kmtgroup.com/robotic
Acme Manufacturing is a fully integrated designer and manufacturer of turnkey surface finishing systems that perform buffing, polishing, grinding, deburring and superfinishing operations and help industry reduce overall unit costs. Acme has been in business for 100 years and has installed more than 80,000 machines worldwide during that period. http://www.acmemfg.com
For additional information, please contact:
Roberta Zald
Director, Business Development
KMT Robotic Solutions, Inc.
Telephone: (248)829-2814
Joe Saad
Director of Sales
Acme Manufacturing Company
Telephone: (248)-393-4208