Key Developer of Certified Robot Integrator Program, Armando Barry, Passes Away at Age 47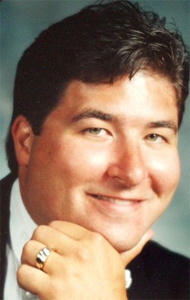 Armando Barry, who helped RIA develop and launch the Certified Robot Integrator Program, passed away this week at the age of 47 after fighting a courageous battle with cancer.

"Armando's contributions to the program were invaluable," said Jeff Burnstein, President of RIA. "All of us in the robotics industry will miss his passion for the industry as well as his warmth and kindness. Our hearts go out to his family at this very difficult time."
Barry worked in the robotics industry for more than 25 years before founding Verde Valley Rehabilitation in Flushing, Michigan He leaves behind his wife Amy and children Olivia, Naomi and Marcus. A fund has been established for the future education of the children.
Full details on visitation and funeral arrangements can be found here.