John Burg Steps Down as Acieta Iowa Division President
Acieta founder John Burg hands over division presidency to new leader, Blake Consdorf, effective April 1, 2016.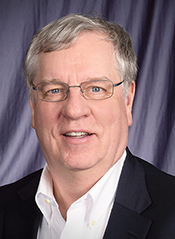 COUNCIL BLUFFS, IA — Exactly 33 years after founding Automated Concepts, Inc., the company that would eventually grow into Acieta LLC — a leader in industrial robotic system integration — John Burg will be stepping down as company president. Effective April 1, 2016, Blake Consdorf will be taking over as the new divisional president of Acieta Iowa. Burg will remain involved with Acieta in a different role.
"I will carry a new card that has the title 'founder,' " Burg said in a recent letter to the company announcing the change, "and will devote all of my time to helping our customers find better ways to make their products, by lowering their part costs and increasing their productivity. I doubt you will notice much difference day to day or (in) how decisions are made. We have already witnessed that Blake is a very capable leader and I know he is looking to all of you to take your contributions to a new level."
Mick Estes, general manager of Authorized System Integrator Group, FANUC America (a leading supplier of robotic automation), lauded Burg's work.
"FANUC has had the pleasure of working with John Burg for over 30 years. He is truly an industry leader, automation advocate, trusted advisor to his customers and friend," Estes said. "Over the years, John has not only helped his customers succeed, he's helped FANUC reach new markets and applications. We look forward to working with John in his new role."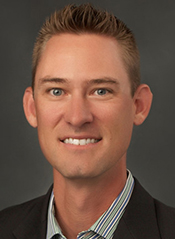 When Automated Concepts, Inc. opened for business on April 1, 1983, its facility was in Omaha and grew to have two locations on Nebraska Avenue before the current location. Eventually, it moved into two primary facilities — a headquarters in Pewaukee, Wisconsin and a facility in Council Bluffs, Iowa — both of which remain in operation today. This change in leadership is "not cause for a lot of fanfare," said Burg, who plans "to stay doing what I have spent most of my time doing since 1983."
Consdorf has been with Acieta since 2007, moving from an initial role as Engineering Manager to Director of Operations, Vice President of Operations and Vice President of Sales before most recently becoming Executive Vice President — a position he's held since September 2015.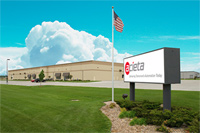 About Acieta
Leader in the robotics business for more than 30 years, Acieta is a company that provides a wide range of robotically automated solutions and services for the manufacturing industry. With locations in Wisconsin and Iowa, it has integrated more than 4,000 automation systems for customers across the United States, Mexico and Canada. As part of its mission to be a true partner to its customer base, Acieta is committed to solving challenges facing all manufacturers, like lowering costs and optimizing throughput. Serving many manufacturing segments, Acieta will deliver the kind of cutting-edge automation that makes manufacturing businesses more efficient.
About Mitsui USA
Mitsui USA was incorporated in 1966 in New York as a wholly owned subsidiary of Mitsui & Co., Ltd., Tokyo, Japan, one of the most diversified and comprehensive trading, investment and service enterprises in the world, with 147 offices in 67 countries/regions as of March 1, 2014. Mitsui is multilaterally pursuing business that ranges from product sales, worldwide logistics and financing, through the development of major international infrastructure and other projects in the following fields: Iron & Steel Products, Mineral & Metal Resources, Infrastructure Projects, Integrated Transportation Systems, Chemicals, Energy, Food Resources, Food Products & Services, Consumer Service, and Innovation & Corporate Development. Mitsui USA aspires to meet the needs of its customers as "Your Global Business Partner®," while remaining committed to sustainable growth and good corporate citizenship.