Janine Driver Biography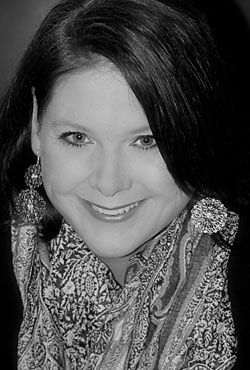 Janine Driver is the founder, president, and lead instructor for the Body Language Institute, an elite certification program that offers award-winning advanced communications training that help executives, sales people, and other professionals build executive presence, explode their selling skills, and create and deliver business presentations that win new business. Janine and her team of the world's most sought after subject matter experts have helped clients become the total leader, which ultimately led them to win billions of dollars in new business contracts. Her elite A-list clients come from a wide variety of industries including vacation home ownership, real estate, financial services, high tech, law, media, medical, hospitality, government, consulting, and entrepreneurs. Her clients include Coca-Cola, Booz Allen Hamilton, Procter & Gamble, AOL, and Lockheed Martin among many others.

Janine is an international communications expert, published author, keynote speaker, and a popular media guest. Janine has made appearances on NBC's Today, The Rachael Ray Show, and CNN's Larry King Live. She has been quoted in The New York Times, The Washington Post, and in magazines such as Cosmopolitan and Psychology Today. Janine's book, YOU SAY MORE THAN YOU THINK: The 7-Day Plan on Using the New Body Language to get What You Want! (CROWN) has recently been released in bookstores worldwide, and is a Washington Post and New York Times Bestseller.

Janine's background includes being a federal law enforcement officer within the United States Department of Justice for fifteen years, where she trained over 60,000 lawyers, judges, and law enforcement officers how to read body language and detect deception. Janine travels the world training corporations, law enforcement agencies and numerous associations on the power of body language and how to use to get what you want. Janine also is a popular keynote speaker and presenter and is a certified instructor at the Institute of Analytic Interviewing.