JAI Opens Office in Shanghai, China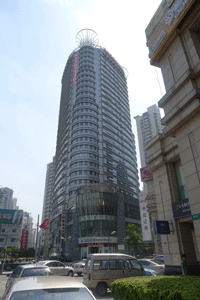 JAI Group, a worldwide provider of camera solutions for industrial, scientific, medical, traffic, homeland security, and other applications, has announced the opening of a new office in Shanghai, China. Located in the CTSHK Building on Changshou Road, the new office will provide Denmark-based JAI with a local presence to service and support the rapidly expanding Chinese machine vision market. The office will be managed by Mr. Liu Xianmin.
Recent industry studies have shown significant increases in China's demand for small, high-performance industrial cameras such as those manufactured by JAI. Many of the cameras are being designed into inspection systems used in China's vast manufacturing industry, while others are being used in traffic monitoring and enforcement systems necessitated by the increasingly congested roadways in China's urban areas.
"JAI already has a large number of customers in China and we expect many more in the future," states Jørgen Andersen, CEO of JAI. "Opening an office in Shanghai gives us the ability to work more closely with our current and future customers to provide them with both standard and customized products that best meet their machine vision requirements."
Companies interested in contacting JAI's China office can do so at:
Denmark JAI Ltd, Shanghai Representative Office
Room 1502,14/F,CTSHK Building
No.868 Changshou Road
Shanghai
Tel: +86-21-61800533/053
Fax: +86-21-61800570