JAI opens new office in Singapore to further strengthen the company's presence in the APAC region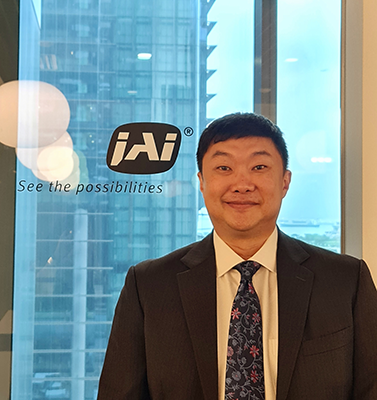 Copenhagen - JAI – a global manufacturer of industrial line scan and area scan cameras has announced the opening of a new office and production facility in Singapore to further strengthen its global sales, support and manufacturing activities. The new office in Singapore is in addition to the company's offices already operating in Denmark, Germany, United States, United Kingdom, China and Japan.
To head this new office, JAI has per 1st January 2021 hired Kevin Dominic Cordeiro as new Regional Sales Director for the Asia region.
Kevin will work out of JAI's new Singapore office (located at Marina View #11-01) and will be responsible for customer and distribution partner contact in countries in the APAC region (except the Japanese market), with special focus on supporting JAI's customers and partners in China, Korea and Taiwan.
"We are pleased to have Kevin onboard in JAI" said Usman M. Syed, Vice President Strategy & Digital Innovation at JAI. "With Kevin's background as a mechanical engineer and with his previous work experience in product management and sales support in high-tech industries, he can help customers with good advice and support when choosing the right camera technology for their vision systems"
Kevin Cordeiro said "I am pleased to become a part of the global JAI team and I look forward to use my technical background in the opto-electronics field, as well as using my language skills in English, Chinese, Malay and Indonesian to build good and strong working relationships with JAI's customers across the APAC region".
JAI Office Address:
JAI Asia SG Ltd.
12 Marina View, #11-01
Asia Square Tower 2
Singapore 018961
Singapore
Contact Person:
Kevin Dominic Cordeiro
Regional Sales Director, ASIA
Mobile: +65-9239-9592
E-mail: [email protected]
For more information about JAI, please visit our web site on https://www.jai.com