JAI Names Kisiel Head of Worldwide ITS Sales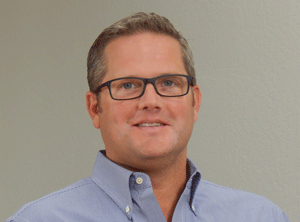 JAI Group, a worldwide provider of camera solutions for industrial, scientific, medical, Intelligent Traffic Systems (ITS), and other applications, has announced that Kyle Kisiel, JAI's head of U.S. sales for both industrial and ITS products, will take on an expanded role within the company with added responsibility for sales of the company's ITS products on a global basis. The new position, which carries the title of VP Global ITS and U.S. Sales, takes effect immediately.
JAI's broad range of industrial cameras are widely used in factory environments for automated product inspection, vision-guided robots, dimension checking, food inspection and other machine vision applications. In addition, the company produces specialized cameras and flash systems that are used to capture high quality day and night images of moving vehicles for use in tolling, section speed control, congestion charging, weigh-in-motion, and other advanced ITS projects.
"JAI was one of the first camera vendors to develop purpose-built vision systems for the ITS market and we are continuing to grow our customer base in this important area," stated Jørgen Andersen, founder and chairman of the JAI Group. "We are working with major ITS integrators and governmental agencies around the world including the Americas, Europe, and Asia-Pacific regions. By bringing all of these worldwide ITS sales activities under Kyle's leadership, we are better able to serve key customers, especially those with projects spanning multiple regions."

About the JAI Group
JAI is a manufacturer of high quality, industrial-grade CCD and CMOS cameras for the machine vision, transportation, aerospace, medical and scientific markets. Camera offerings include a wide range of spatial resolutions with both digital and analog interfaces, plus a range of innovative multi-imager prism-block cameras for demanding color, multi-spectral, and high dynamic range applications.
Headquartered in Copenhagen, Denmark, JAI has subsidiaries in Japan, the United States, Finland, China, and Germany.
JAI cameras help improve customer businesses in a variety of ways, whether by improving quality and accuracy, lowering costs, increasing yields, or simply enabling better service. In addition to cameras for industrial applications, JAI's is one of the world's leading manufacturers of specialized traffic imaging systems. Solutions are based on JAI-developed hardware and software, which is often integrated with third-party products.