item North America Expands Panel Processing Capacity, Launches Mobile-friendly Website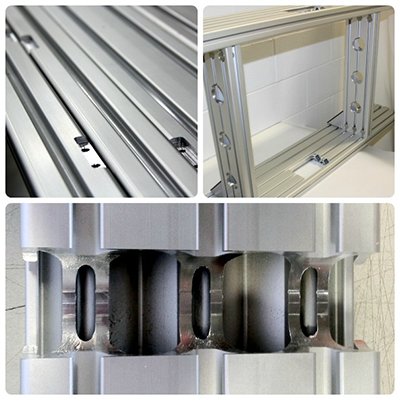 Akron, Ohio, firm designs and assembles custom-engineered mechanical solutions for OEMs, distributors, and end users
AKRON, Ohio - item North America, which designs and assembles a variety of custom-engineered mechanical solutions, has launched a new mobile-friendly website and doubled its panel processing capacity with the addition of a second CNC router.
With the additional CNC router, the Akron, Ohio, company is able to quickly process custom panel solutions from a variety of materials, including high-pressure laminated plastics commonly used for custom enclosures, electrostatic discharge materials commonly used for industrial workbench surfaces in electronic assembly operations, aluminum sheet metal and aluminum compound materials for machine building. Our mechanical solutions include machine frames, linear motion systems, workstations, tabletops, testing rigs, and other industrial solutions item North America's engineers design.
"The design and processing of custom panels is one of our core services, the demand for which continues to grow," said Richard A. Sabo, item North America Vice President of Sales & Marketing. "This expanded capacity will benefit a large number of our customers, including original equipment manufacturers and end users in a variety of industries."
The new CNC router features automatic tool changers, which enables item North America to cut, process, and chamfer edges of custom panels with one continuous process. Using custom jigs developed in-house, the company can make precise cuts and machine the extruded t-slot aluminum profiles of item GmbH's Machine Building Kit System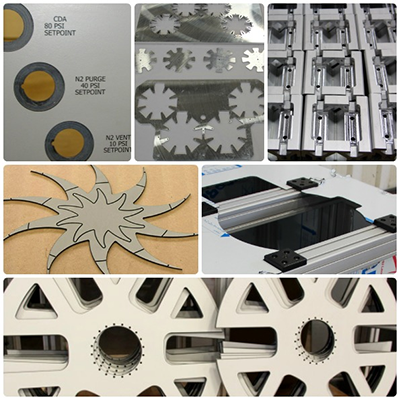 to produce a variety of openings, notches, through-holes, custom brackets, and mounting plates.
In addition to the routers, item North America's facility features custom equipment that enables efficient processing of extruded aluminum profiles and other materials.
"Not only are we able to produce very specialized panels," Sabo said. "We can produce custom panels on a large scale for high quantity projects." In addition to the investment in the CNC router, the company also upgraded its website to better serve the needs of customers on mobile platforms.
"The website upgrade enables tablet and cellphone users to more easily view our content for a better user experience," Sabo said.
About item North America
Founded in 1996 in Akron, Ohio, item North America was the first North American distributor of item international's extruded aluminum profiles and components of the Machine Building Kit System. item North America engineers specialize in creating dynamic applications; designing belt-driven linear actuators with travel from a few inches to over 100 feet. Beyond linear solutions, our team designs and assembles machine bases, material handling applications, machine safety guarding, ergonomic workbenches, platforms, and custom enclosures. With an experienced sales team, no-cost engineering, and assembly technicians we offer versatile mechanical solutions with fast turnaround times.