Introducing Visual Components 4.3
Check out this short video to see what's new in Visual Components 4.3!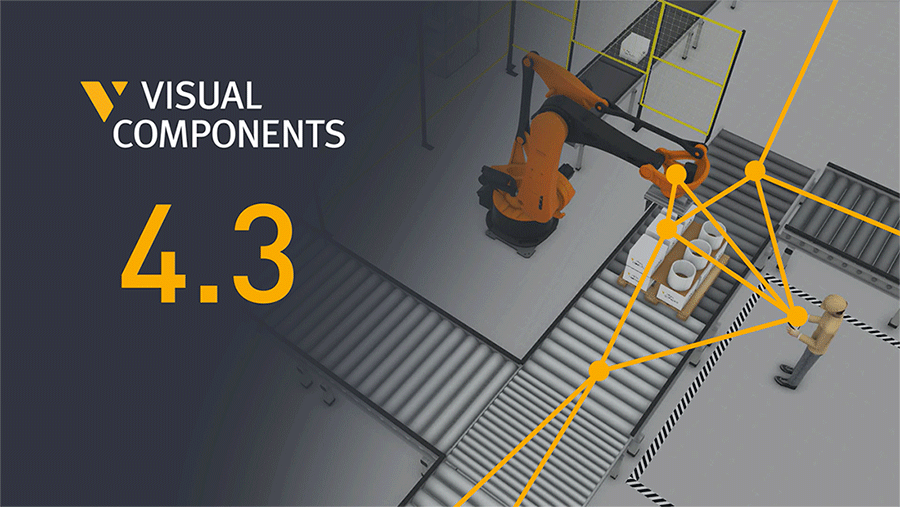 WHAT'S NEW
Visual Assembly Management
Define and modify product assemblies with simplified and visual workflow using a process modeling framework. The new logical interface helps in easier communication and collaboration of assembly structures.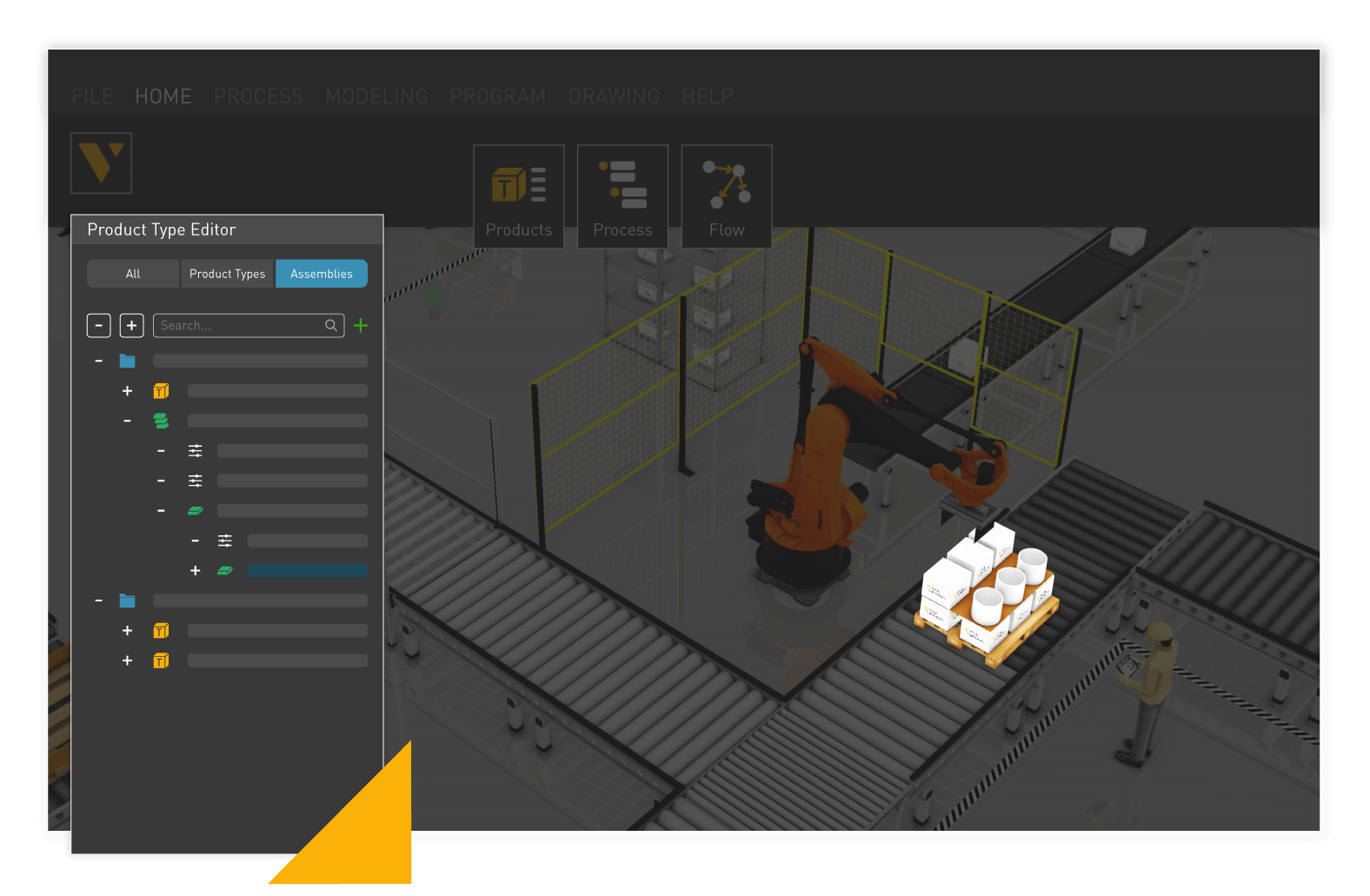 Enhanced Virtual Commissioning
Use the new connectivity plugins for WinMOD and SIMIT system to validate your simulations by connecting with several vendor-specific physical and virtual controllers. Also, the connectivity and post-processor for the Stäubli CS9 controller are supported in this release. These connectivity features enable more virtual commissioning possibilities with Visual Components.

More Streamlined
Modify and manage your process simulations with simple to use process modeling helper tools. Process simulations more authentic with improved functionality of resources and various other improvements.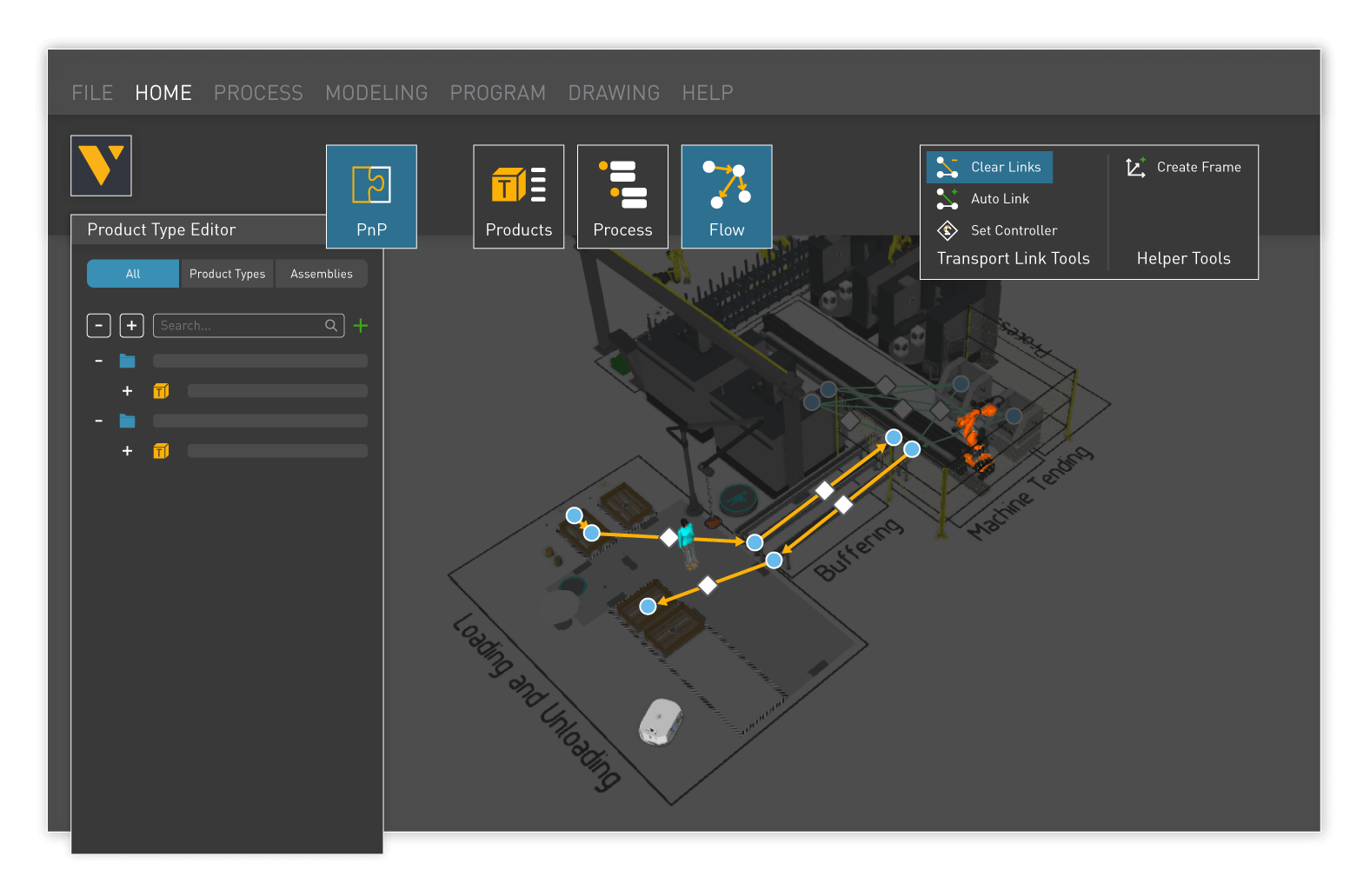 Simplified Modeling Tasks
Convert your geometries to simulation ready components faster with new modeling improvements. Import the CAD data with assembly structures and use simple wizards to quickly model and clone the geometries to scale up your designs.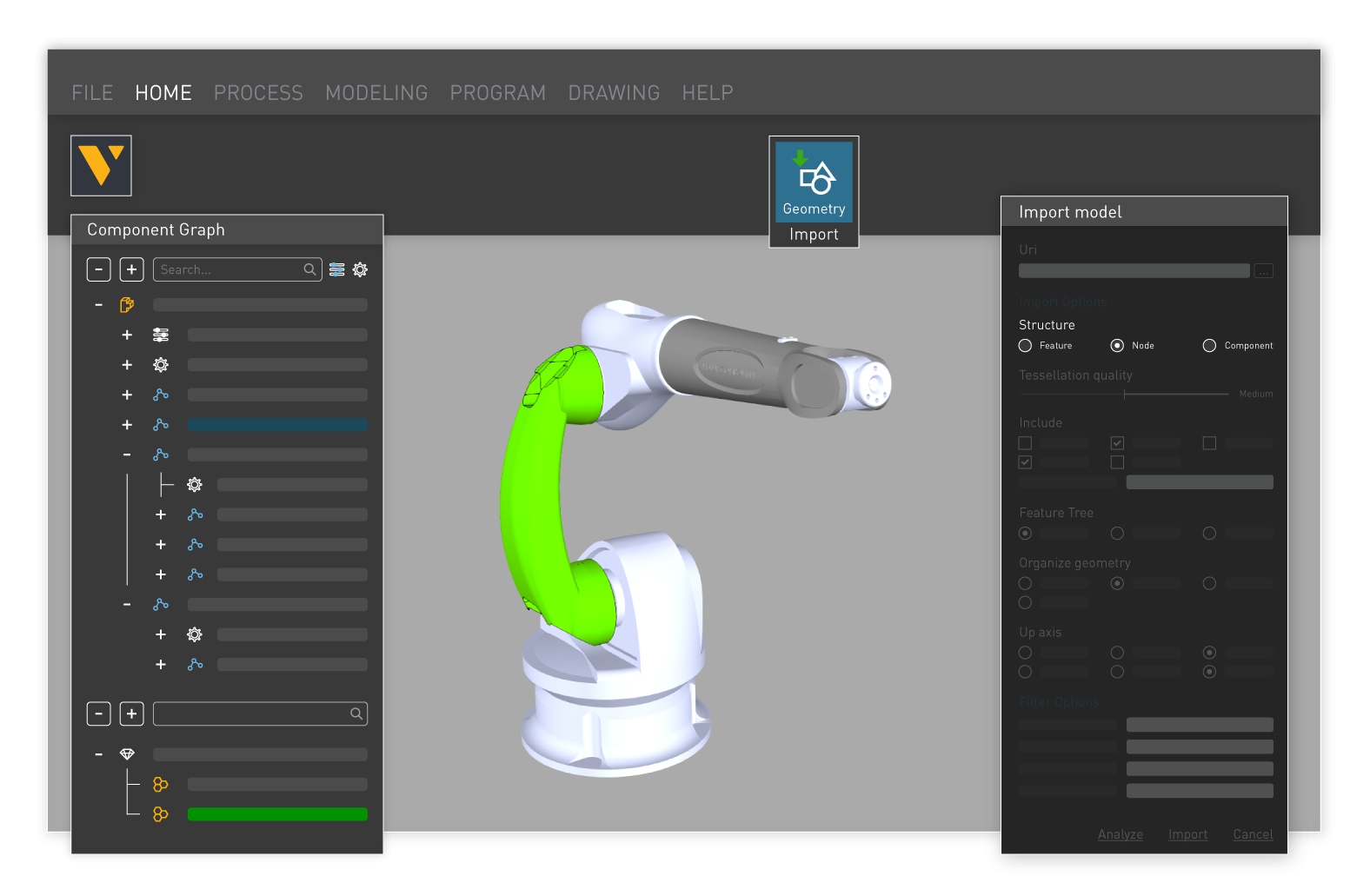 NEW FEATURES
Assembly Editor
The assembly editor helps you to manage the assembly designs, how they are stacked/unstacked, and how they evolve during the layout simulations. There is a new 3D workspace to manage the assemblies where you can preview any changes on-the-go. The new interface with a hierarchical assembly structure improves the understanding and communication of product assemblies. New statements and commands are added in processes which support the functionality of the assemblies.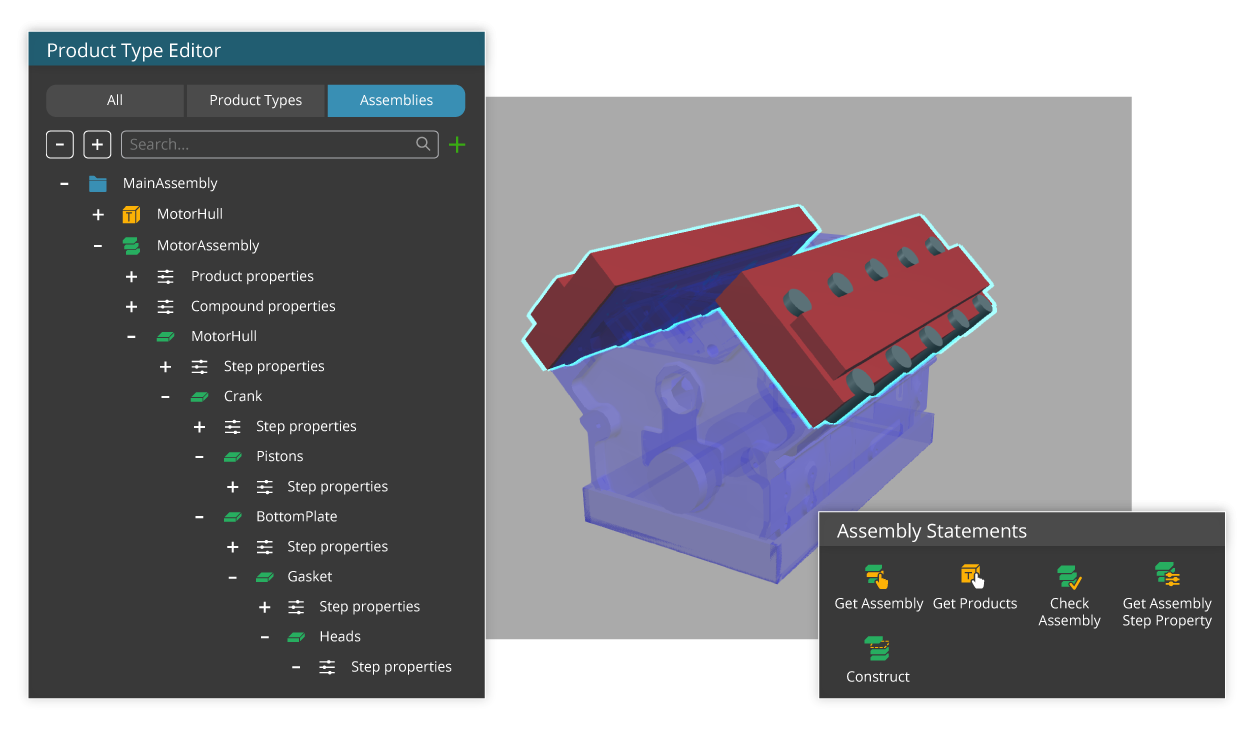 WinMOD and SIMIT
New connectivity plugins enable communications with several physical and virtual automation systems. Simulate your layouts in Visual Components and then test the processes with controllers through connections with real-time behavioral simulation software – WinMOD and SIMIT. Verify your PLC programs and robot kinematics by connecting with many vendor-specific controllers and use Visual Components for virtual commissioning projects.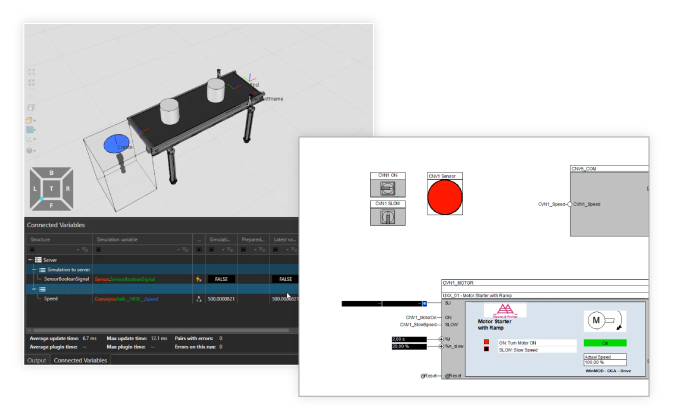 SIMIT connectivity opens the door to connect with the complete range of Siemens automation systems that include PLCSIM Advanced, PLCSIM, Virtual Controllers, SIMIT UNIT, and PLCs.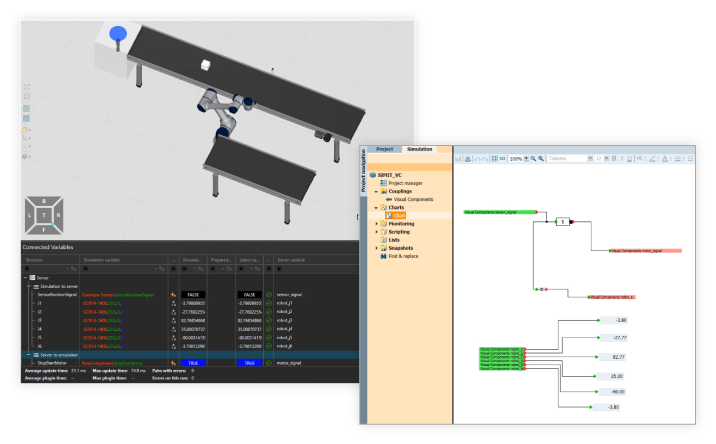 Process Modeling Improvements
A bunch of tools are added to streamline the usage of process modeling and to help you manipulate the processes and behavior of process flows quickly. You can use auto-link to define all the missing production flows. Any selected number of flows can be cleared and redefined with these helpful tools in the Process tab. Transport controllers are not resource-specific, any resource can be assigned or re-assigned to a different transport network.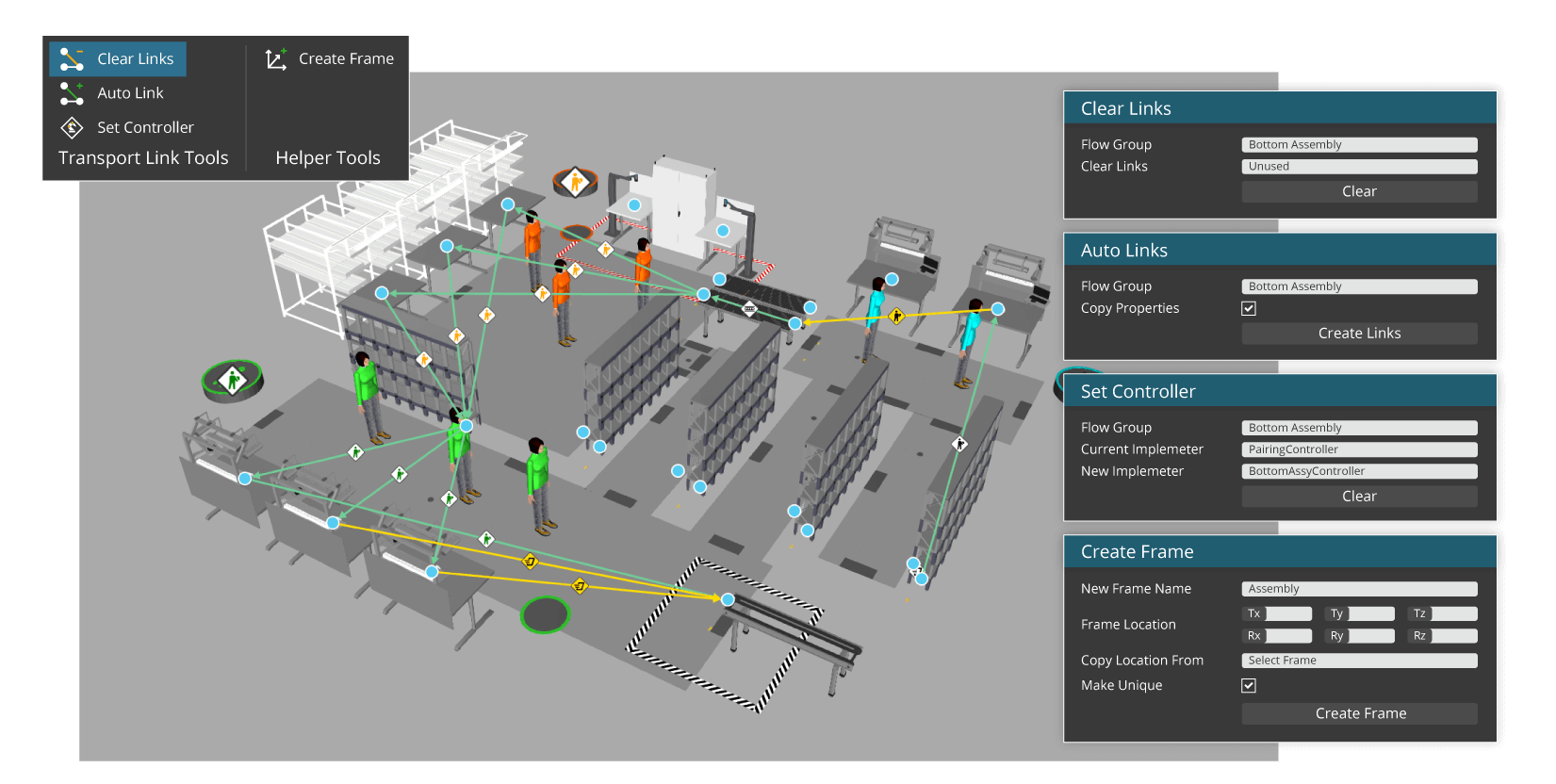 PM Resource Updates
Several improvements are made to the functionality of process modeling resources like AGVs, Robots, Humans. Some of the most practical use cases mentioned here:
Multi-transporting
The resources can transport multiple products at a time
Load/Unload Assist
Resources can load and unload material from/to other resources or processes.
Reserve Resources
Resources can be assigned to specific tasks
Improved Pathways
The resources can move along pathways with properties like speed-limited zones, capacity-limited regions, and uni- or multi-directional pathways.
Static and Dynamic Obstacle Avoidance
Resources can avoid obstacles while in motion and also have 'no-go' areas defined for them inside the layouts.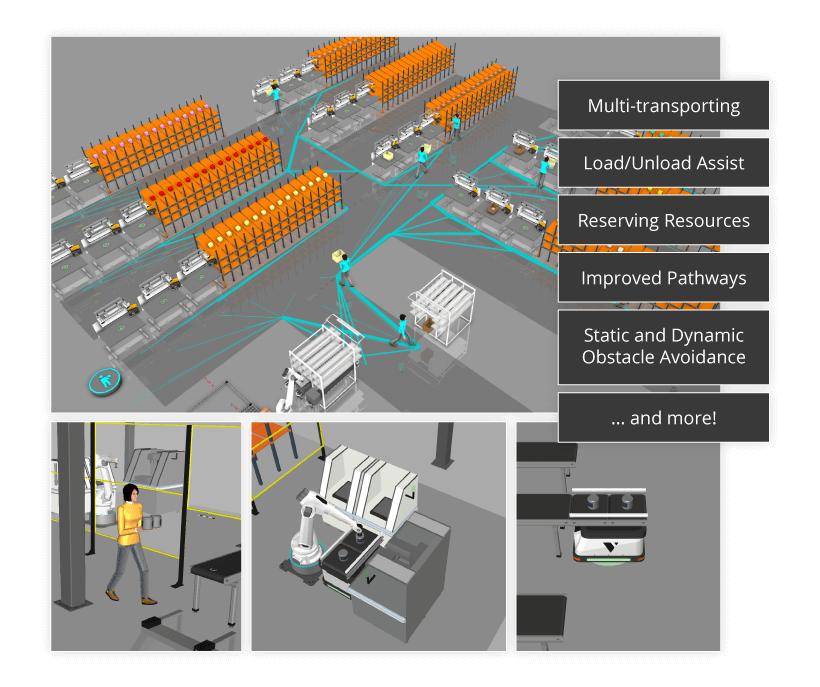 Import CAD Geometry
Import and organize CAD geometries with the assembly structure that includes not just the assembly but also its sub-assembly, as well as the parts. CAD assembly can be split into multiple components or links immediately upon importing to speed up the layout design work.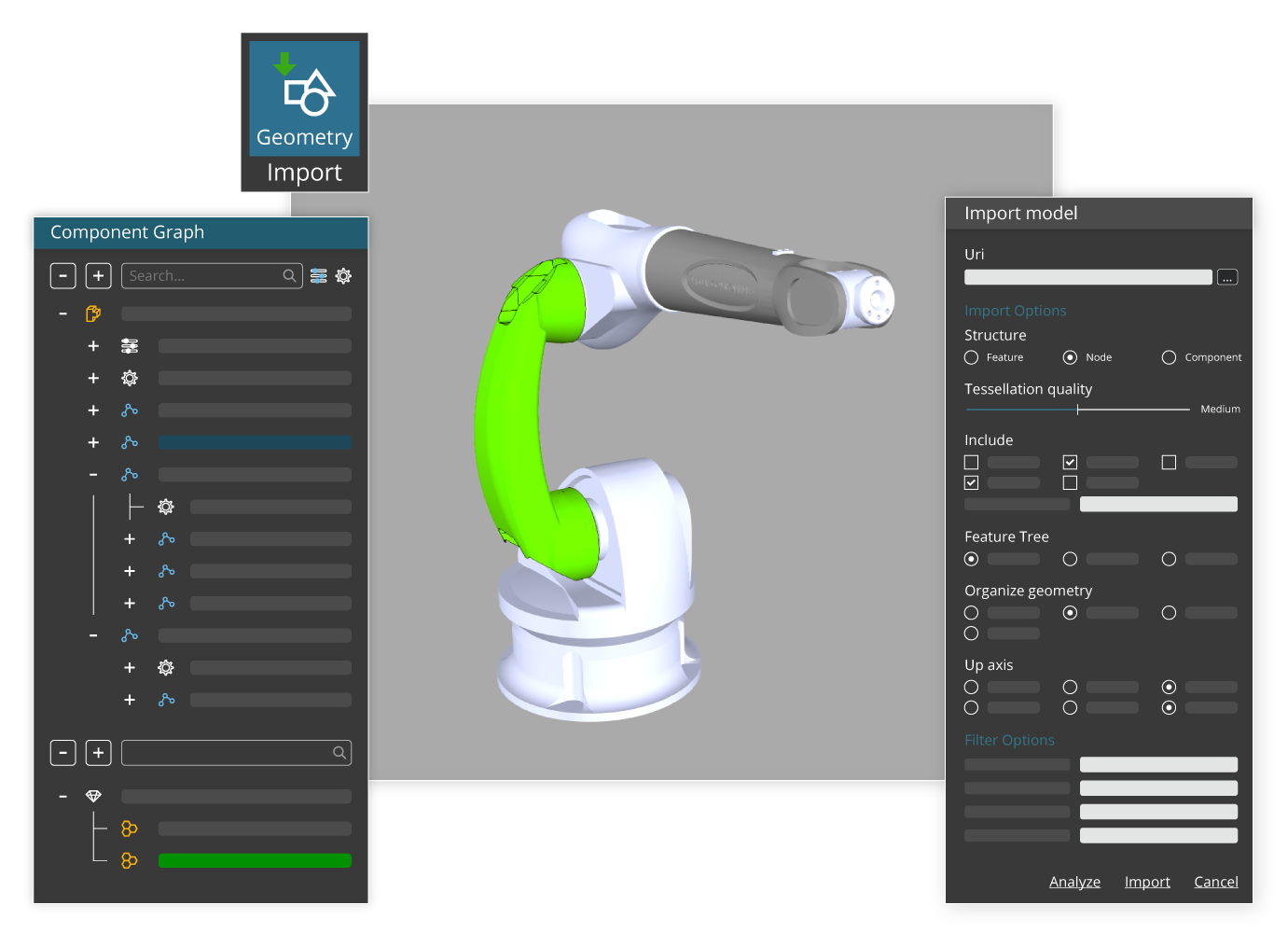 Improved Wizards
More wizards have been added to the modeling interface. Machine modeling wizard helps to bring life into your static CAD geometries by quickly converting them into simulation ready components. Another addition is the cloning tool that replicates models in linear and angular patterns with an easy-to-use interface.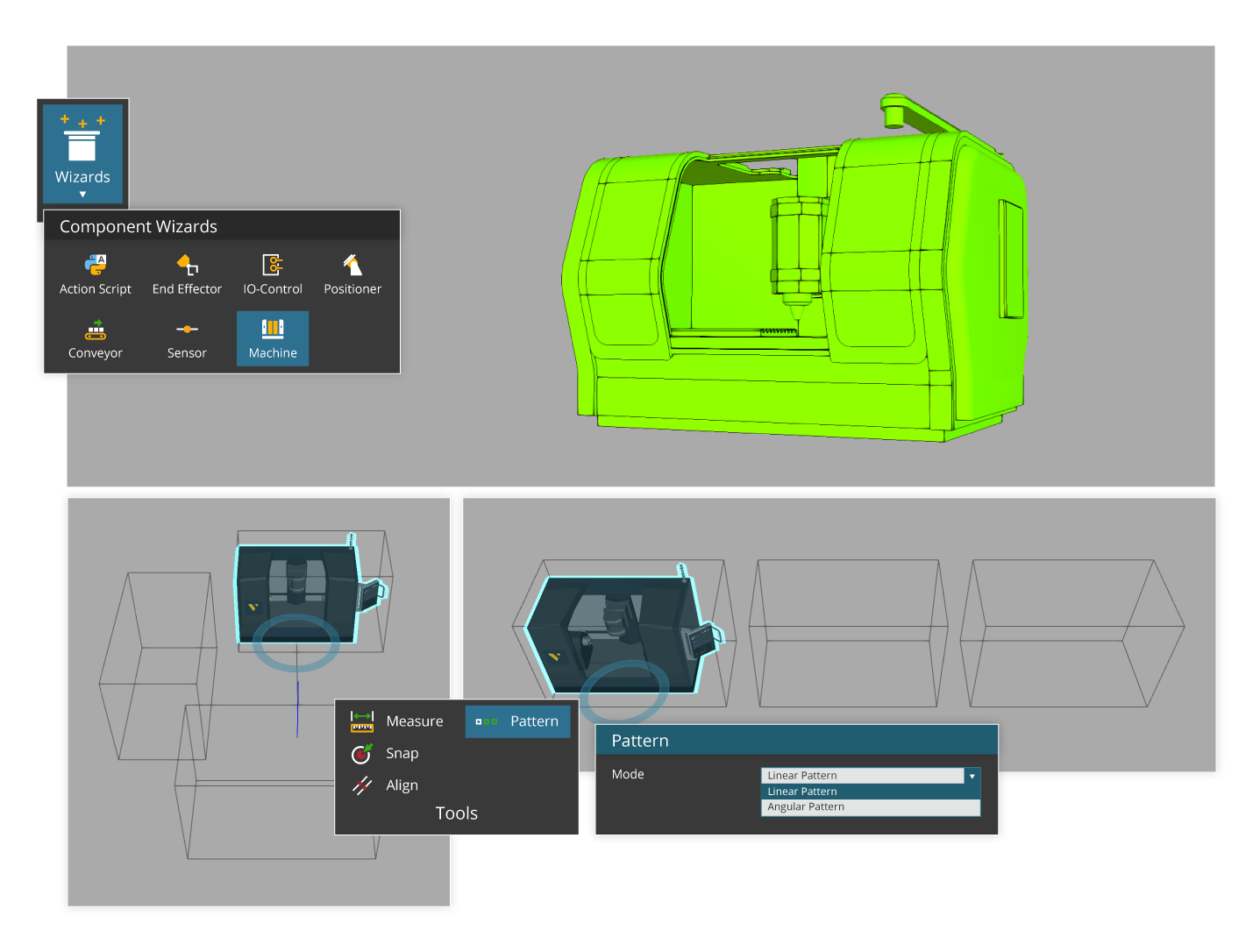 Triangle Count & Convex Hull
Identify the heavy CAD components and reduce their size using the triangle count and convex hull geometry tools in the modeling interface. These tools help in improving the simulation performance of large-scale applications.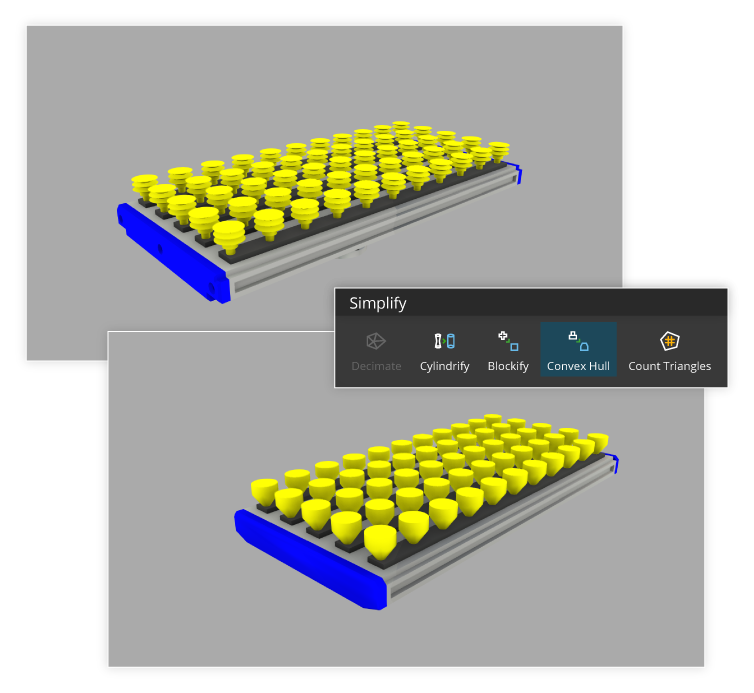 Robotics Tools
Import and export a robot program from XML data. You can also visualize the robot grasp volume detection before programming the robots to make sure the robot interacts with the right components during the simulation. Both these tools are quite handy for robotics use cases.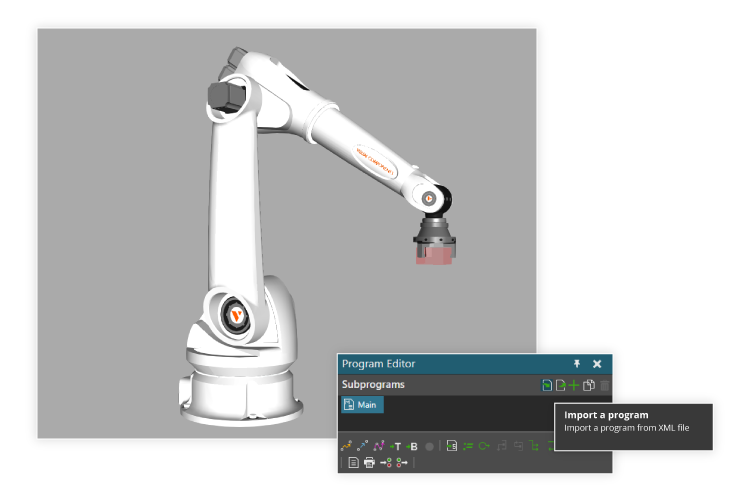 Programming related
Various pre-defined snippets are available to define custom properties and help users with programming tasks. Another useful addition is the ability to generate messages in the output panel that assists with quick debugging.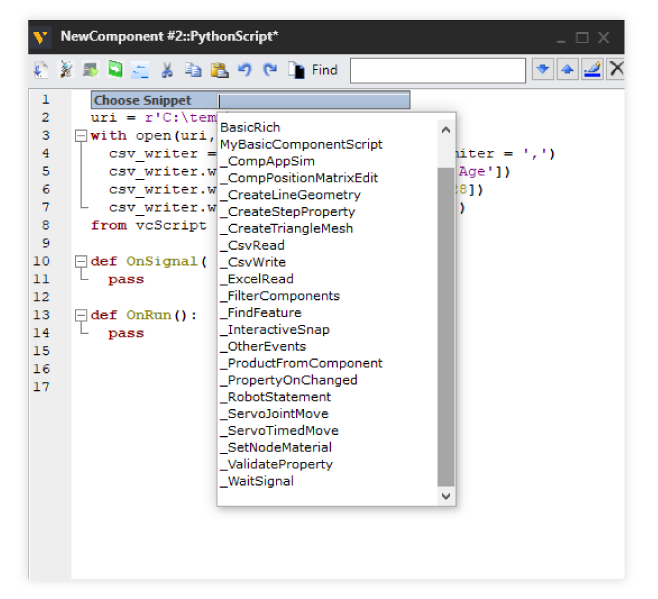 Other Improvements
We've made a number of usability and performance improvements in 4.3 like visualizing robot grasp detection, import/export robot XML programs, helpful programming snippets, and many others. Check out the 4.3 Release Notes to learn more.
If you have a valid maintenance agreement please submit a license upgrade request on our website.
Installers for the new products can be found on the Downloads page of our website.