Intelligent Illumination with the BrainLight Series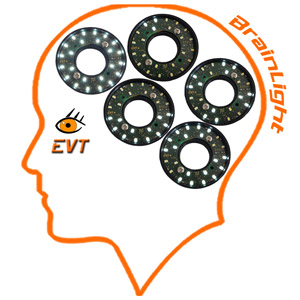 The BrainLight series by EVT is an intelligent illumination. This means that the brightness as well as the required color can be controlled by the user. And also the user can create and save individual lighting patterns. Those patterns are available also after a restart and do not have to be programmed from the start. And if against all odds the illumination situation changes, the programmed patterns and the brightness can be adjusted quite easily.
Therefore the advantages of the BrainLight is obvious:
First, depending on the lighting environment and the brightness of the object the intensity of the BrainLight can be adjusted. Also for example when the LEDs become less bright due to aging, this can be compensated with the intensity control. Therefore even for a longer period images can be illuminated with the same brightness and same contrast.
Second, in case of an image capture of identical objects, but with different surfaces, the BrainLight can be adjusted. This is especially important in cases where the surface is reflecting the light differently.
At present the BrainLight series comprise of a back light (BrainLight QC) and a ring light (BrainLight R). The back light has separately controllable rows of LEDs. Colors and patterns can be programmed as the heart desires. The LEDs are multicolor in red, green, blue and white. There is a diffuser glass in front so the light spreads evenly over the object. All in all there are 48 LEDs, arranged in a grid. The size is 30 x 40 mm, but extra rows of LEDs can be added.
The ring light has a RS232 or TTL UART interface and a +5V or 12-24V input voltage.
The LEDs are separated into 8 segments each with 3 LEDs. Each segment can be controlled separately and the brightness can be changed.
Via a plug-in from the EyeVision software the BrainLight can be programmed completely graphically.
Company Contact
Klara Steinschneider
Tel: +49721 668 004 23(0)