Inspection of Weld Seams with EyeSens Weld
rong>EyeSens Weld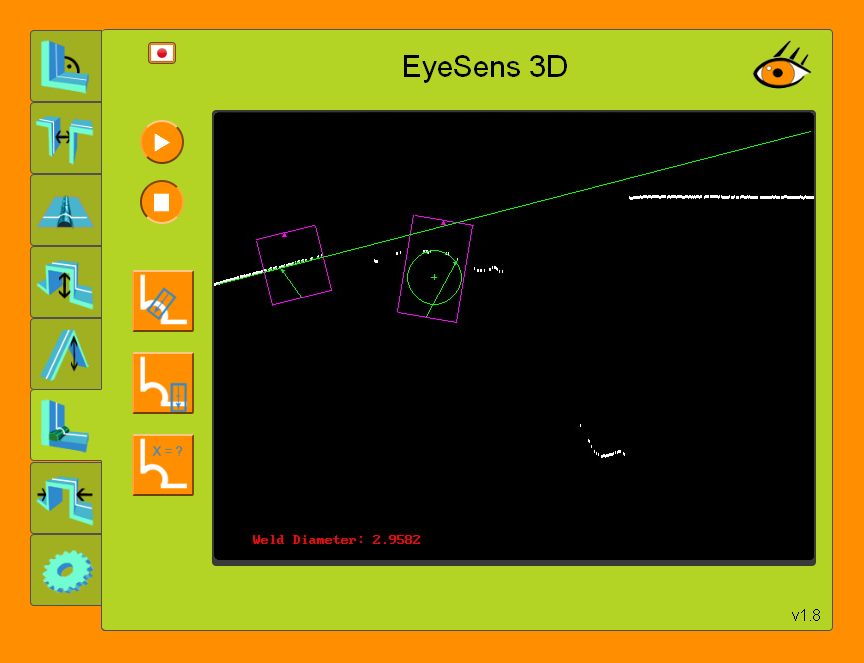 EVT presents with EyeSens Weld a new profile scanner for the inspection of weld seams.
The profile scanner measures the elevation profile of the weld seam by projecting a laser line onto the object. The laser line profile is then captured by the integrated camera. Additionally the evaluation software is already integrated in the camera.

EyeSens Weld can be applied wherever a weld seam also has to meet visual criteria, for example when it comes to externally visible component parts in industries such as the automotive industry, where no welding beads should be seen. In addition EyeSens Weld also inspects for the following criteria:


If the weld has an end crater
Width and length of the weld seam
It the weld seam is missing
Undercuts
Holes and surface pores on the weld seamnequal leg length
For this purpose the laser scanner of EyeSens Weld is mounted directly after the welding head. The scanner measures all drawn weld seams concerning surface and thickness. If necessary it can be initiated that e.g. the weld robot should make changes.

The EyeSens Weld system can be controlled – as all EyeSens 3D systems – via a web browser. The command for the control of weld seams is already prefabricated on the webinterface. For teaching in the program for a special object the user has to type the IP address of the camera into the web browser. The live image of the laser line from the profile scanner is then displayed with the webinterface in the browser. It is therefore not necessary to install a special software on the computer.

The laser line captured by the camera is transformed into electrical signals, digitized as well as converted into real world coordinates. The sensor has a frame rate of up to 1 Hz and a working distance of approximately 80 to 240 mm. The available wave lengths are 635 nm and 660 nm depending on the sensor model.

Therefore an easy-to-handle 3D weld seam inspection can be created.