IMPERX to UNLEASH the Tiger T8882 47 Megapixel Camera at VISION Stuttgart 2016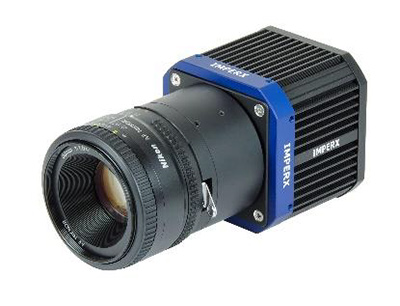 For users demanding the utmost image quality, IMPERX will be introducing their new TIGER high resolution CCD product line at the VISION Stuttgart show, which runs from November 8-10, 2016. At this show, IMPERX will demonstrate the T8882's incredible 47MP resolution and thru-put for high-precision inspection applications.
With 47MP resolution output at 3.5 frames per second and 12-bit digitization, the T8882 camera will soon become the 'go-to' camera for the most demanding imaging applications. The T8882 camera uses Imperx's unique low noise electronics design capability coupled with ruggedized mechanical design practices and the latest components technology to provide the ultimate next generation CCD camera. Users will be pleased that the Tiger retains the same super flexible feature set found in the Bobcat camera family.
The IMPERX TIGER series is especially suitable for flat panel display and solar panel inspection, but aerospace and surveillance applications will also find its ultra-high resolution and frame rate attractive. To match the NEW Tiger series performance to the application, Imperx will offer variants tailored to the needs of Industrial, Mil/Aerial and Space users.
As a leading designer and manufacturer of high performance, high quality digital cameras, IMPERX is pleased to announce our exhibition at the VISION Stuttgart 2016, from November 8-10. IMPERX will display and demonstrate a vast range of innovative products and solutions, all with an eye toward product reliability, camera performance, growing cost sensitivity and embedded vision.