IMPERX Expands CHEETAH CMOS Line with USB3 Interface at SPIE Defense + Commercial Sensing 2017 in Anaheim, CA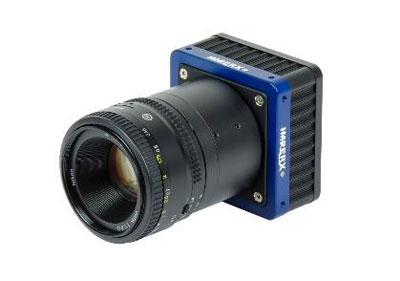 Boca Raton, FL - IMPERX is expanding its Cheetah CMOS camera product family with a new USB3 camera interface option. Imperx will be demonstrating the U3V- C5180 (25 Megapixel CMOS camera with USB3 interface) at the SPIE DCS 2017 show, which runs from April 11- 13, 2017 in Anaheim, CA. The Cheetah camera product family offers a USB3 interface for the camera line ranging from 6MP to 25MP.
The U3V-C5180, using the ON Semiconductor Python 25MP CMOS image sensor, offers improved sensitivity, dynamic range, noise and dark current as compared to the previous generation Vita 25M image sensor. The easy-to-use USB3 Vision (U3V) interface eliminates the need for a frame grabber while boosting data rates as compared to the popular CameraLink Base interface. Each of the new Cheetah cameras using the Python image sensor stands out thanks to their compact, ruggedized mechanical design and Imperx proprietary image-processing algorithm, which suppresses fixed pattern noise while retaining dynamic range.
Visitors are invited to view a live demonstration of the 25 Megapixel USB3 (U3V-C5180 CMOS) camera at the Imperx booth. Imperx will also be introducing the ultra-high resolution Tiger T8820 CCD camera and other Cheetah CMOS cameras using Sony Pregius image sensors at the show.
As the leading global sensing and imaging event, SPIE DCS 2017 will have global technical conferences, courses, and exhibition on sensing, imaging, and photonics technologies for defense, security, health care, and the environment. Hear the latest technical advancements in sensors, infrared technology, laser systems, spectral imaging, radar, LIDAR, and more.
Come visit IMPERX at Booth #557 for additional features and customization options. We hope to see you there!