Illumination Control with the BrainLight Controller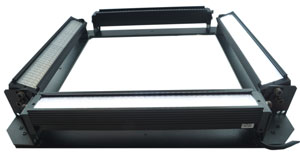 The LBRQ illumination series is now controllable with the BrainLight Controller by EVT. The four LED bars are adjustable separately in brightness and intensity.
The BrainLight Controller is similar to the EyeMIO (the PLC-IO-Module by EVT) and together with the EyeVision software, the Controller takes on the control of illumination and therefore is the physical interface to the image processing system. The Controller has 4 In- and 4 Outputs and via the USB block-device interface extremely fast IO requests are possible.
The LBRQ illumination consists of 4 LED bars, which are arranged in a square. The bars are flexible and therefore can be adjusted in different angles to the device under test. It can be used as direct incident light from above or as indirect incident light from different angles. It is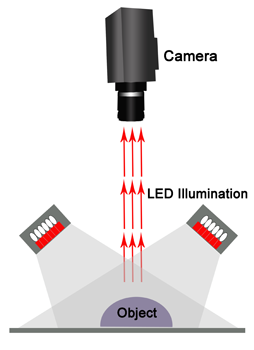 also possible to create a dark field, for the inspection of rectangular objects.
To avoid reflections there are also diffusers available for each LED bar. Available colors are red, green, blue and white. And on request UV and IR illuminations are also available.
Applications are for example the inspection of cracks and surfaces, as well as presents check, inspection of connector points or also the inspection of prints.
Company Contact:
Klara Steinschneider
Tel: +49721 668 004 23(0)