igus to exhibit at FABTECH 2011
Eas

t Providence, RI - igus® Inc. will be exhibiting at booth #5214 during the forthcoming FABTECH International. The show will be located at McCormick Place in Chicago and run from November 14-17, 2011.

Products on show will include a chip-proof cable carrier, an innovative guide trough system for long-travel applications and a cable carrier for rotary movements.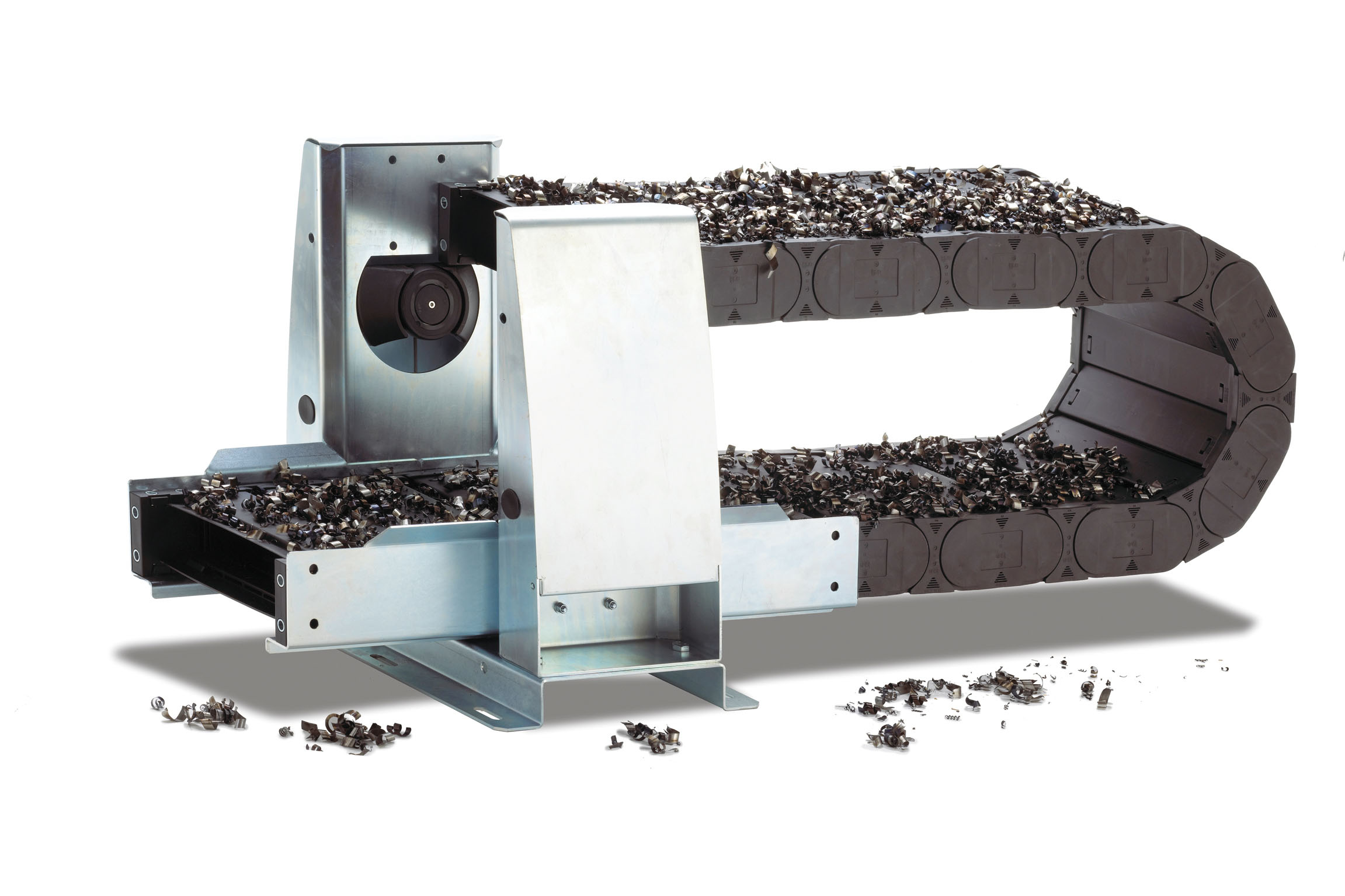 RX energy tube is specially designed for the machine-tool industry. It is nearly 100 percent chip-proof and its smooth, domed outer contour ensures all debris, such as metal chips, simply falls off. A series of comprehensive tests—including underwater experiments and tests measuring chip-mass penetration—have been carried out in igus' test laboratories to confirm the energy tube is nearly 100 percent airtight. Despite its rugged design, the RX energy tube can be easily opened using a screwdriver to unscrew bolts integrated into the outer radius of each link.

To prevent abrasion and wear in long travel, gliding applications, igus offers Guidelok: a horizontal guiding system designed to keep the upper and lower cable carrier runs apart. The new solution is ideal for machine-tool industry applications up to 164 feet. Since debris and chips can become trapped between a cable carrier's upper and lower runs as they glide on top of one another, Guidelok keeps the upper and lower runs separate via a spring-loaded roller support. The support is pushed back as the cable carrier passes through, before snapping out again after the radius has passed.

For machine tool applications with limited installation space, igus offers Twisterband: an innovative, compact cable carrier system that can turn through 3,000 degrees in a small area. TwisterBand guides energy, data and media with little wear and is extremely cost effective.

Other products on show will include Rol E-Chain®, a uniquely designed cable carrier with built-in wheels to facilitate travel over long distances, Triflex® R, a highly flexible cable carrier for applications on multi-axis robots, and DryLin WJRM, a hybrid linear bearing that both rolls and slides.

About igus
igus develops industry-leading Energy Chain cable carriers, Chainflex continuous-flex cables, iglide® plastic plain bearings, igubal® spherical bearings, and DryLin® linear bearings and guide systems. These seemingly unrelated products are linked together through a belief in making functionally advanced, yet affordable plastic components and assemblies. With plastic bearing experience since 1964, cable carrier experience since 1971 and continuous-flex cable since 1989, igus provides the right solution from over 80,000 products available from stock. No minimum order required. For more information, contact igus at (800) 521-2747.

igus, Rol E-Chain, Triflex, Chainflex, Energy Chain, iglide, igubal, and DryLin are registered trademarks of igus Inc. All other company names and products are trademarks or registered trademarks of their respective companies.