igus Launches New Heavy-duty Plastic Bushing
rong>Heavy-duty pivot bushing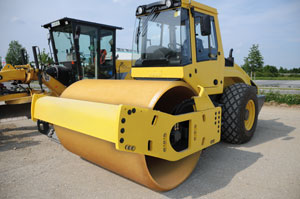 igus® has launched a new, heavy-duty plastic bushing that can withstand radial loads up to 11,023 pounds per square inch. igus injection-molded self-lubricating and maintenance-free iglide® Q2 bushings are made from a completely new material blend.

Initial testing in igus' test laboratory have shown that iglide Q2 will perform up to five times better than any other plastic bearing material that igus currently offers when pivoting under a radial load of 11,023 pounds per square inch. iglide Q2's high-wear resistance and low chance of deformation means that the new-material bushing offers a long service life for heavy-duty pivoting applications

An iglide plastic bushing material exists for almost every application scenario - even chemical-exposed, dirty, underwater, high-load or high-temperature applications. For this reason, iglide plastic bushings are fast becoming a standard choice for design engineers around the world.

igus will be exhibiting at the GIE+EXPO show in Kentucky at booth number 11021, Hall A, between October 24-26, 2012.