IDS Imaging Development Systems' Rapid Growth Continues: North American Headquarters to Double on Strong Sales
Leading Machine Vision Camera Manufacturer Actively Hiring Additional Sales & Support Staff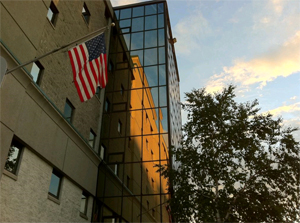 Reflecting IDS Imaging Development Systems' rapid emergence as a preferred provider for medical and machine vision cameras, the company announced today that it has entered into an agreement to double the existing office space of its North American headquarters located at 400 West Cummings Park, Woburn, MA, along with the creation of several new jobs in its sales and customer service departments. With the expansion, IDS will now be able to bring its North American sales team under one roof with administrative staff to help continue its recent trend of aggressive growth.

"We needed more room to satisfy the increasing demand for IDS machine vision solutions, as well as to accommodate our expansion into new market categories," said Daniel Seiler, Chief Operating Officer of IDS North American operations. "Doubling our office area gives our staff open workspace to support the IDS culture of collaboration."
IDS currently has 120 employees worldwide with corporate headquarters in Obersulm, Deutschland and branches in Paris and Tokyo, in addition to the office Woburn. Its products include USB and Gigabit Ethernet industrial cameras, IP cameras, 3D cameras, and digital video recorders and accessories.