IDS Expands its International Presence!
Sales office opens in France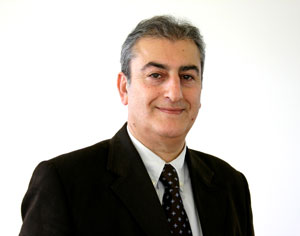 Industrial camera manufacturer IDS Imaging Development Systems GmbH is expanding its international presence and has now opened a sales office in France. Based in the capital city of Paris, Mithridate Mahmoudi will now provide support to distributors and customers in all French-speaking countries.
Mithridate Mahmoudi (56) has been working in the machine vision market since the 1980s. He is the former president of IMASYS, a company that distributes products for digital imaging, and is very familiar with the IDS camera line.
As a leading manufacturer of USB and GigE digital cameras and frame grabbers, IDS pushed forward with its international expansion in 2007 with the foundation of its United States office in Boston. The company, founded in 1997 with registered offices in Obersulm near Heilbronn in the German state of Swabia, is now well positioned in the global market with subsidiaries in the USA, Japan and France, and has distributors in nearly every country in Europe and Asia.