HXC40 High-Speed 4MP Camera
Baumer Ltd.

Baumer's new HXC40 camera with Global Shutter is conveniently equipped with comprehensive functions like Sequencer, Trigger Delay and User Sets and offers the best solution for high speed applications.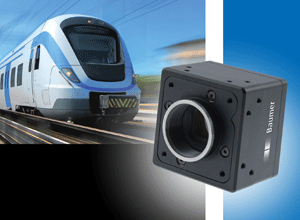 The camera with 2048 x 2048 pixels and its extremely compact housing design measuring 52 x 52 x 38 mm can be used flexibly in most different applications. In full image resolution mode the CMOS sensor provides 180 fps. For situations with high dynamics, the specifically included HDR mode captures images with up to 90 dB. This allows the perfect acquisition of images with high differences in contrast.
Furthermore, the internal memory enables storage of a set of images. Thus, by delaying the data transfer a CameraLink® Base interface can be used instead of the CameraLink® Full interface, which is necessary to get the full frame rate in continuous mode.
The Baumer-GAPI SDK offers a simple integration of the cameras into your application. Additionally, the Baumer configuration tool allows an individual adjustment of cameras from the used frame grabber.
The Baumer Group is a leading international manufacturer of sensors and system solutions for factory and process automation. In 2010 the innovative family-owned company employs about 2,000 people worldwide in 35 locations and 18 countries. The long lasting success is built on high customer focus as well as the innovative and diversified product range of the five product segments Sensor Solutions, Motion Control, Vision Technologies, Process Instrumentation, and Gluing Systems.