How Automated Gluing Builds Trust with DOBOT

Nittin Sudhakaran,
Executive Director of Sales and Marketing at "Bakgiyam Engineering Pvt ltd"
Interview Report on DOBOT - "Bakgiyam Engineering Pvt ltd" Cooperation
We, at DOBOT, spoke with Nittin about his experience of using our products to develop manufacturing. Recently, he purchased MG400, and we value his honest customer feedback. Nittin shared with us his useful insights about cooperation with DOBOT, MG400 specifically. He also stated the perks and challenges to implementing collaborative robots into industrial automation and gluing in India.
---
"Bakgiyam Engineering Pvt ltd" has already been in the market since 1980. The company is focused on producing reciprocating compressors for agriculture and industrial verticals and customized pumps for OEMs. Our partner also supplies fully machined products to major multinational corporations (Bosch, Hale, Sigma, etc) in hydraulics, pumps, compressors, automobile, and construction fields.
---
Here are the most essential insight ideas of this interview: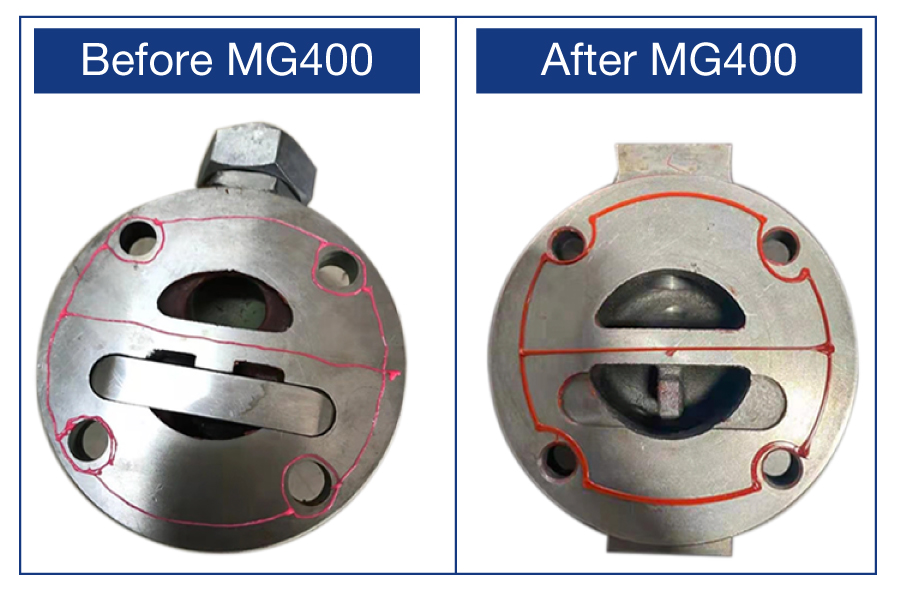 Q: Why did you choose DOBOT?
A: Well, I was looking for a lightweight robotic arm that can help optimize our production lines. Thus, I chose MG400. It is lightweight, making it an advantage among a great variety of global competitors.
Q: What applications do you operate in your production line?
A: We operate in gluing mostly, but we also have loading and uploading applications.
Q: What is the practical use of MG400 considering applications?
A: We purchased MG400 as an effective gluing dispenser that can eliminate numerous errors with manual handling.
Q: What products does "Bakgiyam Engineering Pvt ltd" manufacture with the help of MG400 in gluing?
A: MG400 can improve accuracy in manufacturing compressors.
Q: What do you think is the difference between a traditional gluing process and automatic gluing?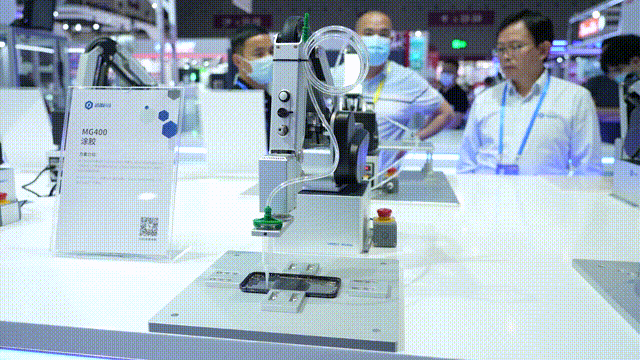 A: With manual handling, we have significant issues when our worker uses too much glue, wasting much glue during assembly. It leads to gluing spreading across moving parts areas, which can eventually cause rejections.
"At the same time, automatic gluing is concentrated on reducing the cycle time, dispensing a correct amount of glue, and improving repeatability."

Nittin Sudhakaran
Executive Director of Sales and Marketing at Bakgiyam Engineering Pvt ltd
Q: How do you think MG400 main parameters can assist you in manufacturing (e.g. payload, speed, etc.)?
A: MG400 cobot has a payload of only 0,5 kg-0,75 kg enabling necessary operations for gluing. Also, as gluing dispensing requires a high level of precision, the robotic arm's speed has to be slow. Considering all these factors, there are no errors during a robot's work.
Q: What is your business plan for the next 3-5 years regarding automation?
A: We are considering using DOBOT's CR series in the future.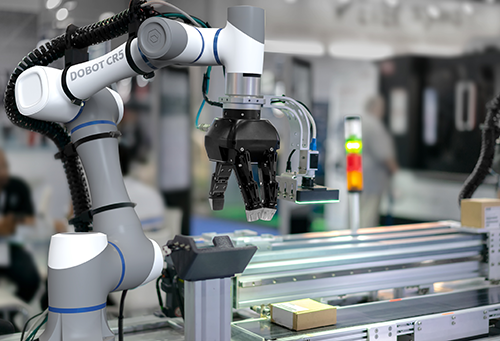 Q: What are key challenges in manufacturing compressors for agriculture and industrial verticals on the way to achieving smart manufacturing?
A: Key challenges are to maintain consistent and measurable processes. A lack of facilities leads to a high automation cost for simple tasks.
Q: What are the obstacles to providing a smart manufacturing system in India?
A: Psychology is an issue to develop automation in India because people are afraid to experience everything new and novel, even if it helps optimize their production life cycle.
We ended our interview with an online tour of the "Bakgiyam Engineering Pvt ltd" factory facilities. Nittin impressed us with strong expertise in agricultural manufacturing. We at DOBOT, believe it was a helpful insight into our recent cooperation. We are definitely looking forward to a further one.