Honor for MVTec: Prof. Dr. Carsten Steger is new spokesman of the Technical Committee of the DAGM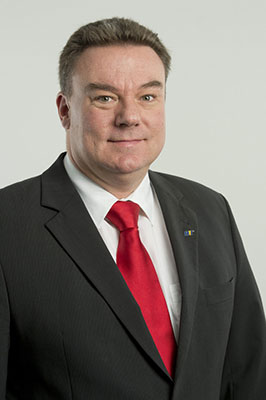 Munich – Prof. Dr. Carsten Steger, Director of Research at Munich-based MVTec Software GmbH (www.mvtec.com), has been elected spokesman of the Technical Committee of the German Association for Pattern Recognition (DAGM). He is the first industry representative with a distinguished scientific background to hold such a high-profile position in the association's history.

DAGM focuses on research and promotion of scientific work in the field of pattern recognition, the exchange of experience and the joint discussion of scientific and technical questions throughout the field of pattern recognition. The annual German Conference on Pattern Recognition (GCPR) is the most important instrument furthering these goals. In particular, the Technical Committee is responsible for suggesting future research topics. Its objective is to develop new perspectives for trendsetting work in the field of pattern recognition as well as proposals for the organization of DAGM conferences.

A clear sign of technology leadership
"The election of Prof. Dr. Steger demonstrates our company's solidarity and willingness to collaborate with the scientific community. It is also a clear sign of our technology leadership in the machine vision industry. Therefore, we are very pleased with this nomination", emphasizes Dr. Olaf Munkelt, Managing Director at MVTec.

Carsten Steger is a co-founder of MVTec Software GmbH, where he manages the research department. He has also served as an honorary professor of image understanding and machine vision at the Department of Informatics at the Technical University of Munich (TUM) since 2011. With more than 25 years of experience in computer science and machine vision, he is the driving force behind the development of solutions for technologically demanding customer requirements at MVTec.
About MVTec
MVTec is a leading manufacturer of standard software for machine vision. MVTec products are used in all demanding areas of imaging: Semi-conductor industry, web inspection, quality control and inspection applications in general, medicine, 3D vision, and surveillance. MVTec, with its head office in Munich (Germany), has more than 30 established distributors worldwide and in addition, MVTec, LLC works out of Boston, MA (USA). www.mvtec.com