Hiroyuki Nagatsu Joins Yaskawa Motoman Team as Senior Vice President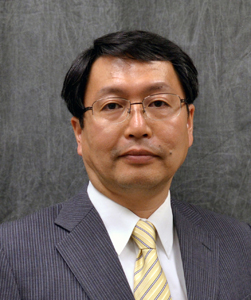 DAYTON, OH — Yaskawa America, Inc., Motoman Robotics Division is pleased to announce that Hiroyuki Nagatsu has joined the Yaskawa Motoman team as Senior Vice President, Global Sales Team.

Mr. Nagatsu will serve as a board member and officer of the Motoman Robotics Division. His direct responsibilities will include managing our relationship with our Asian American customers and as advisor to Steve Barhorst, President and COO of Yaskawa America, Inc., Motoman Robotics Division.

Mr. Nagatsu's background includes a Master's Degree in Control Engineering from Kyushu Institute of Technology (Japan) and over twenty-four years of dedication to the growth of Yaskawa. He joined Yaskawa Electric Corporation in 1989 and has previously held positions in the Robotics Division, including General Manager of the Business Planning Department and General Manager of the International Sales Department.

About Yaskawa Motoman
Founded in 1989, the Motoman Robotics Division of Yaskawa America, Inc. is a leading robotics company in the Americas. With over 250,000 Motoman® robots installed globally, Yaskawa provides automation products and solutions for virtually every industry and robotic application; including arc welding, assembly, coating, dispensing, material handling, material cutting, material removal, packaging, palletizing and spot welding. For more information please visit our website at www.motoman.com or call 937.847.6200.