Herrmann Ultrasonics invites MoviTHERM as Guest Speaker
MoviTHERM has been invited as a guest speaker for Herrmann Ultrasonics Technology Day 2016 on September 29th, 2016 in Irvine, CA.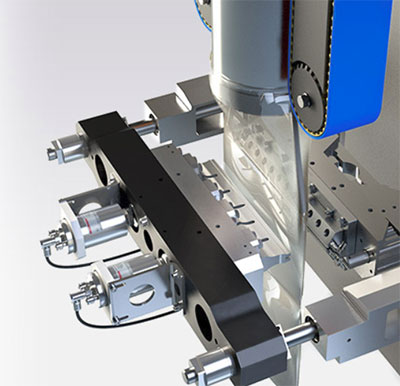 Herrmann Ultrasonics, Inc. is expanding its operations to the west coast. The company is hosting an all day technology workshop at its new location in Irvine, CA. John Cabrer, Senior Systems Engineer at MoviTHERM will be presenting two sessions.
The location of the event is at:
Herrmann Ultrasonics, Inc.
188-M Technology Drive
Irvine, CA 92618
The workshop is free of charge. For reservations, please contact Herrmann Ultrasonics using the phone number or email address provided above. Please reserve before September 22nd, 2016.
MoviTHERM's Workshop Session:
Session 1: 11:00am to 12:00pm
Session 2: 2:30pm to 3:30pm
"Inspection of Plastic Weld Seams using Passive and Active Thermography"
Thermography can be a valuable tool for inspecting weld seam integrity. This presentation will provide an introduction to thermography for non-contact temperature measurement. It will provide an overview of the latest camera technology and how to apply thermal imaging for automated inspection. The attendee will learn the difference between passive and active thermography techniques and how these techniques can be utilized for product development, testing and quality control.
About MoviTHERM – Advanced Thermography Solutions
MoviTHERM was founded in 1999 by Markus Tarin, President & CEO. The company is a FLIR Camera Distributor, Systems Integrator and Product Development house. MoviTHERM provides commercially off-the-shelf solutions for remote monitoring, automated thermal imaging and non-destructive test systems. In house capabilities include mechanical, optical, electronic and software engineering. MoviTHERM's inspection technologies are being used by Universities, Medical & Pharmaceutical, Automotive, General Manufacturing, Government and Aerospace. Clients include Boeing, Lockheed Martin, SpaceX, NASA, Northrup Grumman, Medtronic, BD Medical, Watson Laboratories, USDA, US Army, NOAA and many more.
About the Presenter
John Cabrer, Senior Systems Engineer, has developed and worked numerous thermal imaging systems for process control, monitoring and R&D applications. Applications he has been involved with, range from remote optical gas detection system to unmanned aerial imaging systems for wild life research. John has also worked on many non-destructive test systems, utilizing active thermography techniques for material testing. As a Systems Design Engineer, he has been integrating thermal imaging systems, electrical control systems and development of custom thermal imaging software.
About Herrmann Ultrasonics, Inc.
Herrmann Ultrasonics, Inc. is a German Technology Company specializing in ultrasonic welding equipment. The company was founded in 1961 by Walter Herrmann.
The company provides solutions for Automotive, Food, Hygiene, Medical, Electronics, Consumer Goods and Automation.