Güdel Appoints Craig Kemp as Account Manager for Powertrain Systems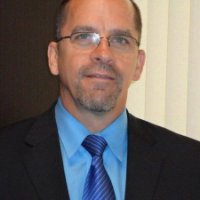 ANN ARBOR, MICHIGAN. Joe Campbell, Vice President, Sales and Marketing for Güdel, Inc., announced the appointment of Craig Kemp as Account Manager, Powertrain Systems. Reporting directly to Campbell, Craig leads all U.S. powertrain systems sales efforts, and provides North American sales support to Güdel Automation, the company's powertrain business unit based in Nordlingen, Germany. Gu¨del, Inc. is the US subsidiary of Swiss based Güdel Group.
"Craig brings broad experience in powertrain automation and a large network of connections within the industry," said Campbell. "He is an ideal fit to lead domestic and global powertrain programs with North American OEM's, as well as Tier 1 suppliers."
Prior to joining Güdel, Craig held an extended assignment with Dürr Ecoclean where his responsibilities included program manager, sales manager, and global account manager. His experience includes automation solutions for engine blocks and heads, crankshafts and cam shafts, gear components, transmission housings and casings.
About Güdel Inc.
Güdel Inc. is the US subsidiary of Güdel Group, a global manufacturer of robotic automation products, systems and services. Güdel supplies linear motion modules, robot track motion units, gantry robots and components to OEM's, systems integrators and machine builders serving the automotive, aerospace, logistics, heavy industrial and power generation industries. Güdel Inc. is located in Ann Arbor, Michigan in a dedicated 45,000 square foot facility, providing North American customers with engineering, design, production, and customer service support. Güdel Inc. also operates a satellite engineering office in Troy, MI.

Güdel Group was founded in 1954. Headquartered in Langenthal, Switzerland, today Güdel operates in 21 locations worldwide.