Green Precision Laser Modules for Alignment Applications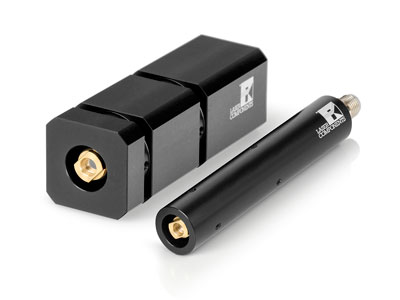 LT-PLM Series Extended with 532nm
LASER COMPONENTS has recently added the 532nm green laser light to their popular LT-PLM Precision Laser Module product line. Designed for ultra-precise industrial alignment and medical applications, the green laser add-on enables better visual alignment in bright or dark environments as well as on dark surfaces.
Since green light appears brighter to the human eye than red, the green laser spots and lines show up very sharp and crisp over a wide range of operational distances. This is crucial to position machines or parts; show the doctor where the processing laser hits human tissue; or even show where material will be welded or separated.
The LT-PLM series is most notable for its high bore sighting accuracy with a deviation of less than 1mm over distances of 20m. They provide a significant advantage when placed in a fix bore hole or when adjustment is too complex.
The precision laser is available in two types of housings: round with a diameter of 24 mm or square with a 32 mm edge length. The round lasers have an h6 fit for assembly at zero clearance. The power supply of up to 30 VDC comes with an integrated M12 connection. These laser modules are eye safe, in accordance with laser class 2, with an output power of 1 mW.
About LASER COMPONENTS
LASER COMPONENTS specializes in the development, manufacture, and sale of components and services in the laser and optoelectronics industry. At LASER COMPONENTS, we have been serving customers since 1982 with sales branches in five different countries. We have been producing in house since 1986 with production facilities in Germany, Canada, and the United States. In-house production makes up approximately half of our sales revenue. A family-run business, we have more than 200 employees worldwide.