GrandeSoft Signs on as OCTOPUZ Reseller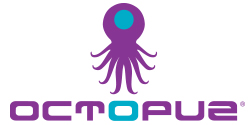 In-House Solutions is pleased to announce that Portugal-based GrandeSoft has become an official reseller for OCTOPUZ software. Working in partnership with In-House Solutions' European office in Spalt, Germany, GrandeSoft will offer customers a unique manufacturing tool designed to improve efficiencies, reduce costs and increase productivity.
A specialist in CAD/CAM systems, GrandeSoft is the official distributor for Mastercam in Portugal. The company is a developer and distributor of several software applications aimed at production management, industrial and automotive design, and mold production. They also provide hardware, training and technical assistance.
"We want to provide our customers with software solutions that ensure a rapid return on investment and total satisfaction," said Gilberto Mendes, owner of GrandeSoft. "OCTOPUZ is going to give us an excellent option for clients who are looking for the latest in automation solutions combined with the advantages of offline programming technology."
OCTOPUZ software combines the offline programming of robots with manufacturing process simulation, providing mainstream, powerful and effective solutions not available in other robotics software packages. OCTOPUZ integrates CAD/CAM technologies for CAD-to-Path and Simulation/Visualization technologies across a wide range of applications.
"In-House Solutions is very pleased to welcome GrandeSoft as our newest OCTOPUZ reseller," said Dieter Ottmann, General Manager for In-House Solutions, Europe GmbH. "As a solutions-based organization, GrandeSoft will help us meet the growing needs of manufacturing customers across Portugal."
About GrandeSoft
Established in 1997, Portugal-based GrandeSoft is headquartered in Marinha Grande and has an additional location in Agueda. The company specializes in marketing computer systems and software development, and is the official distributor of Mastercam in Portugal. Founded on a belief that the market needed better options in products and software, their mission is to provide fast and effective software solutions that ensure complete customer satisfaction.
About OCTOPUZ
OCTOPUZ (octopuz.com) is an intelligent offline robot programming and simulation software solution ideal for any path-sensitive application. In-House Solutions took a revolutionary approach by combining the offline programming of robots with a manufacturing process simulation. Today, OCTOPUZ provides a mainstream, versatile, powerful and effective solution for any robotic challenge.
About In-House Solutions
More than 25 years ago, In-House Solutions began making powerful software tools accessible to small- and medium-sized manufacturers. Today, the company provides CAD/CAM, DNC, PCMM and OCTOPUZ robotic programming software solutions to organizations of all sizes. The In-House Solutions team of experts, with offices in the U.S., Canada and Germany, are dedicated to selling, supporting, developing and implementing a full spectrum of software tools, particularly those specializing in NC programming and optimization, shop floor DNC communications and offline programming of industrial robots. In-House Solutions is the OEM supplier of Mastercam in Canada, and OCTOPUZ completes the company's software solutions for manufacturing.