Genesis Systems Group Showcasing 35 Years of Excellence at FABTECH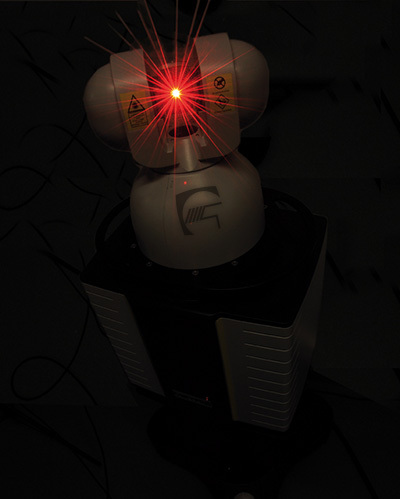 Genesis Systems Group will showcase new robotic capabilities for laser inspection, laser processing, multi-process robotic welding systems, pre-engineered solutions, 3DG immersive virtual environment, plus Connected Solutions for manufacturing at FABTECH 2018 in Hall C, Booth C13242 and Booth C13029.

Genesis Systems Group, an RIA Certified Robot Integrator and globally recognized specialist in multi-process robotic welding and robotic integration, is celebrating 35 years of excellence at FABTECH 2018, North America's largest metal forming, fabricating, welding and finishing event.
"We're very proud of our continued achievements over the past three decades," said Pat Pollock, President/CEO for Genesis. "Our longevity in a very competitive global marketplace is a testament to the value we deliver to our clients and the trust we've earned in the industry. Our innovative solutions reflect our on-going commitment to developing intelligent pre-engineered and custom robotic solutions. We're honored to have such a dynamic team of experienced, skilled engineers and robotic specialists to offer their insights and guidance. With technologies advancing at a rapid rate, this is an exciting time for our team as they look forward and develop next-generation robotic solutions for factory automation."
Genesis will be showcasing in two booths, both in Hall C. Booth C13242 showcases new robotic capabilities for laser inspection (metrology), laser processing, multi-process robotic welding systems, pre-engineered solutions, and Genesis's 3DG immersive virtual environment for proof of concept, design and process. Additionally, you'll meet Bubba, the Genesis robotic welding system that was recently retired after being in production for more than 24 years welding parts for a class 8 truck manufacturer!
At Booth C13029, Genesis features its Connected Solutions suite of manufacturing tools that facilitate real-time tracking, alerts and communications between people, as well as people-to-machine, and machine-to-machine.
Genesis Systems Group welcomes guests at Booths C13242 and C13029, Hall C at FABTECH, Georgia World Congress Center, Atlanta, GA, November 6th through November 8th, 2018. For more information visit genesis-systems.com.
To contact Genesis Systems Group, visit www.genesis-systems.com or call (563) 445-5600.
About Genesis Systems Group
Established in 1983, Genesis Systems Group is a globally recognized leader in robotic systems integration. An RIA Certified Robot Integrator, as well as AS9100D and ISO 9001:2015 Certified, Genesis specializes in factory automation with robots for integrated robotic arc, spot and laser welding/cutting, non-destructive inspection, including robotic ultrasonic inspection of carbon fiber composites, adhesive application, material removal and material handling. With the governing objective to help clients win the productivity race, in-house capabilities and expertise are centered on the design, manufacture and implementation of integrated robot workcells. In addition, Genesis specializes in process related services such as computer aided engineering, (CAE) process simulation, lean manufacturing and other variation reduction techniques. With business units serving Transportation, General Industry, and Aviation, Space & Defense industries, Genesis has designed, engineered, manufactured and supported integrated robotic solutions for over 35 years. Visit https://www.genesis-systems.com.