Gam VP Series Performance Plus Miniature Spiral Bevel Gearboxes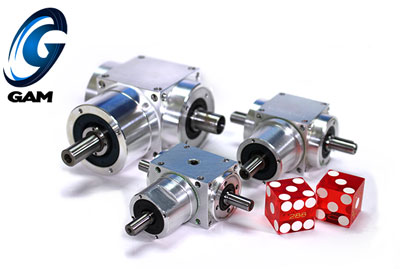 The VP Series Performance Plus miniature spiral bevel gearboxes pack high performance in a small package with the highest torque density, range of ratios, and torque capacity on the market.
Sizes 27, 33, and 45 mm
Highest torque density for the size
Ratios 1:1 to 4:1
98% efficiency
Hollow output option (33 & 45 mm)
Miniature applications
Our miniature VP Series is the best option available on the market for all your miniature automation applications, such as medical and semiconductor, when high performance is required and space is at a premium. The housings are manufactured from high-strength aluminum for a gearbox that is light weight, dissipates heat efficiently, and resists corrosion.
Additional information on the GAM VP Miniature Spiral Bevel Gearboxes can be found at-
https://www.electromate.com/assets/catalog-library/pdfs/gam/Gam_Spiral_Bevel_Gearboxes_catalog.pdf