Future Job Trends with the Rise of Collaborative Robots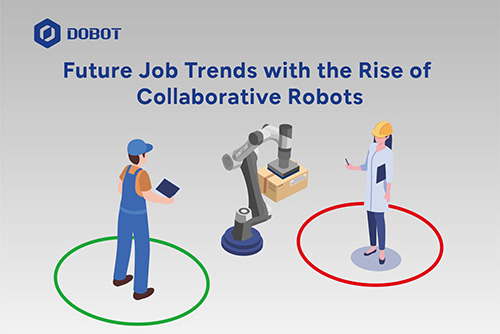 Today, many researchers expect changes in the human labor market and create future job trends with the cobots' increased use. The recent rise of collaborative robots causes the job shift and creates more opportunities for future thrive in the robotics industry for SMEs. According to the World Economic Forum, automation will lead to an increase of 58 million jobs.
Initially created to perform dull and dangerous tasks, robotic arms are skillful in various operations and industries. Nowadays, cobots increase production quality and enhance manufacturing lines; they establish future job trends in the market.
DOBOT Jobs Outlook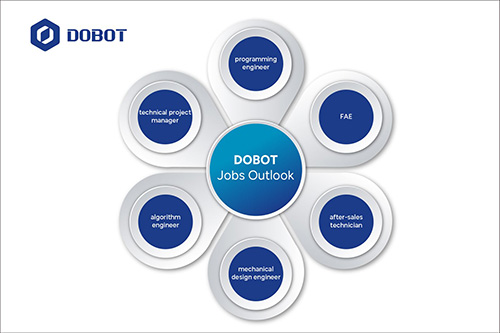 There is a vast range of jobs developed through dynamic robotic arm construction.
At DOBOT, the scope of jobs in the robotic industry is constantly growing. However, the essential occupation in the robot-related sphere is a diversity of engineers and technicians.
The DOBOT occupation ecosystem reaches multiple job trends, including but not limited to:
Our programming engineers are responsible for designing, maintaining, and researching robotics systems and components.
FAE - field application engineer
DOBOT field application engineers develop a technical solution to provide it to a customer.
technical project manager
Technical project managers ensure a high level of expertise and coordination between engineers and customers to deploy the robotic solutions.
Algorithm engineers are in charge of algorithms for robot automation.
mechanical design engineers
Mechanical design engineers develop core internal parts of robotic arms.
DOBOT after-sales technicians provide their expertise and solve customer inquiries.
hardware development engineers
Hardware development engineers build and design new robotic systems and other parts, such as the end of arm tools.
new product innovation engineers
DOBOT's new product innovation engineers design new products and rich robotic solutions.
Test engineers optimize the test process and check the system errors.
computer vision algorithm engineers
DOBOT's computer vision algorithm engineers develop 3D computer vision and graph algorithms.
The list of future job trends is long, but some notable positions in robotics are focused on various types of engineering, including software android engineers, embedded platform engineers, documentation engineers, and others.
Top-notch Skills to Enter the Robotic Future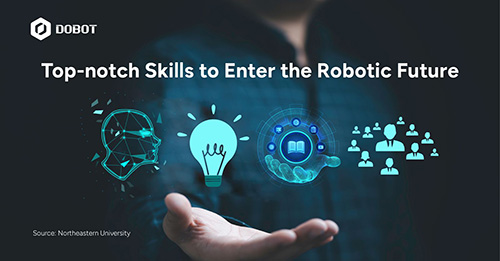 We have already stepped into the robotic future. However, employees must obtain top-notch skills to succeed in this automation journey and to keep up with the future job trends. According to DOBOT's observation, the robotics market will be concentrated on different types of engineering in future years.
The development of Artificial Intelligence and the Internet of Things accelerates the necessity of acquiring and enhancing skills to follow the novelty in the job trends market. Employees should upscale programming mindset, teamwork, creativity, and constant learning to dive deeper into the cobot's world.
Constant Labour Growth with Cobots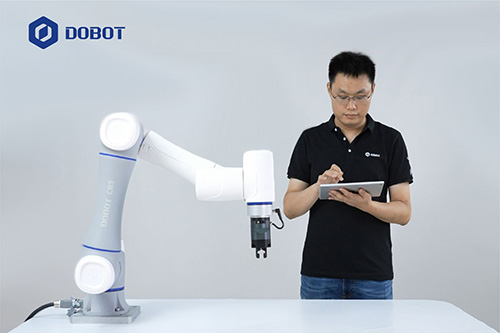 The labor market is rapidly evolving and transforming. Although this article presented the recent outlook of jobs in 2022, we still need to remember that the speed of the diversity spread is fast and keeping up with the technology trends is critical.
According to the outlook we provided, we can predict that different engineers will become a future trend of tomorrow in the robotic employment market. Hence, nurturing and updating employees' skill sets will augment the collaboration between humans and robots.