Foundation of IDS subsidiary in South Korea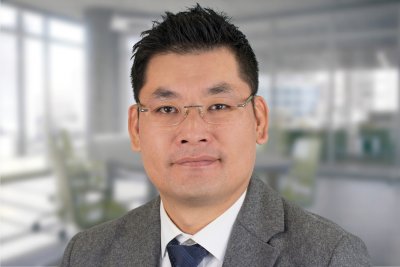 From September 2018, IDS Imaging Development Systems GmbH will have its own subsidiary in South Korea. The leading manufacturer of digital industrial cameras thus clearly underlines the importance of the image processing market there.
From a sales office founded in 2015 to a branch office – a big step and at the same time a logical consequence of market conditions. The Korean market holds high potential for turn-key solutions with industrial image processing and is home to many well-known, international users, above all in the semiconductor industry, in the automotive industry, in display production or in medical technology. "With our own subsidiary in South Korea, we want to consolidate our presence in this important market and signal security, reliability and strength to our customers," emphasizes Christian van der Ploeg, APAC Representative Director at IDS.
Jake Choi will be responsible for the business in South Korea as head of the new IDS Imaging Development Systems Korea Ltd. He not only has extensive experience in machine vision, but also has an outstanding sense of market developments and customer needs. He aims to develop the Korean market continuously. "The company's investment in the branch and hiring more people, which also entails a doubling of office space, demonstrates the strategic importance IDS attaches to the Korean market," underlines Choi. In addition to the new subsidiary in South Korea, IDS already has its own branches in the USA, Japan and Great Britain as well as two sales offices in France and the Netherlands.
About IDS
IDS Inc. was founded in 2007 as a subsidiary of IDS Imaging Development Systems GmbH. The industrial camera manufacturer IDS Imaging Development Systems GmbH develops high-performance, easy-to-use USB, GigE and 3D cameras with a wide spectrum of sensors and variants. The almost unlimited range of applications covers multiple non-industrial and industrial sectors in the field of equipment, plant and mechanical engineering. In addition to the successful CMOS cameras, the company expands its portfolio with vision app-based sensors and cameras. The novel image processing platform IDS NXT is freely programmable and extremely versatile.
Since its foundation in 1997 as a two-man company, IDS has developed into an independent, ISO-certified family business with more than 250 employees. The headquarters in Obersulm, Germany, is both a development and production site. With branches in the USA, Japan, South Korea and UK as well as other offices, IDS is represented internationally.