FLEXPOINT Long Range Laser Module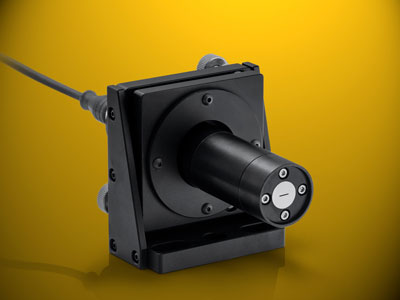 Precise Positioning over Long Distances
Bedford, NH: With its FLEXPOINT Long Range Line Module, LASER COMPONENTS has developed a highly-precise positioning tool for long distances. Even at 50 m, the line is only 4 m long and can be adjusted to line widths of a few millimeters with an easy-to-use focusing device. The FLEXPOINT LR-L module is available with red (660 nm) or green (520 nm) lines. Customers have the choice of any output power in a range between 5 mW and 30 mW.
Using the optional battery packs, the laser module can also be operated without a power line - for example in mobile use. A special precision mount, allows for exact beam alignment along two axes.
The Long Range Module is ideally suited for tunnel construction, alignment of large machines, or other adjustments over long distances.
About LASER COMPONENTS
LASER COMPONENTS specializes in the development, manufacture, and sale of components and services in the laser and optoelectronics industry. At LASER COMPONENTS, we have been serving customers since 1982 with sales branches in five different countries. We have been producing in house since 1986 with production facilities in Germany, Canada, and the United States. In-house production makes up approximately half of our sales revenue. A family-run business, we have more than 220 employees worldwide.