Flea3 Used in Award-Winning Astronomy Images
The

prestigious Astronomy Photographer of the Year awards were recently announced, with a double win for Point Grey's Flea3. With its exceptional image quality, the Flea3 is a favorite with astronomy photographers. Damian Peach, of the UK, won both the "Overall Winner" prize and the "Our Solar System" category prize with his Jupiter with lo and Ganymede photo, and in the same category, Paul Haese from Australia claimed the Runner-up prize with Dragon Storm – both using a Flea3 CCD Camera.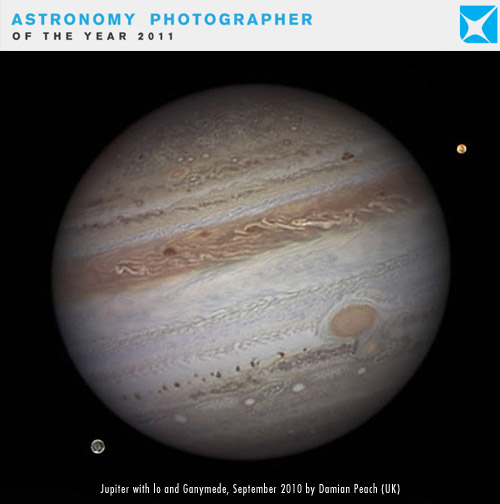 Jupiter with lo and Ganymede, September 2010 by Damian Peach (UK)

12 September 2010

What the photographer says:

'This photograph was taken as part of a long series of images taken over a three-week period from the island of Barbados in the Caribbean – a location where the atmospheric clarity is frequently excellent, allowing very clear and detailed photographs of the planets to be obtained.

'I've been interested in Astronomy since the age of ten and have specialized in photographing the planets for the last fourteen years. I'm very happy with the photo and wouldn't really change any aspect of it.'

Celestron 356mm Schmidt-Cassegrain telescope (C14) with a PGR Flea3 CCD camera...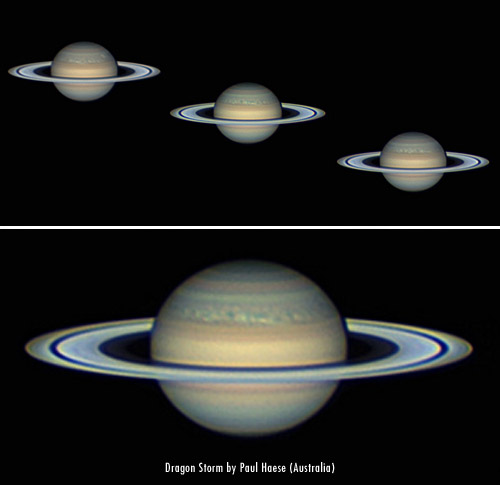 Dragon Storm by Paul Haese (Australia)


29 March 2011

What the photographer says:

'This is the best image set I have obtained of Saturn. In the southern hemisphere we have been waiting a while for Saturn to climb high enough so we can get great detailed images.'