Fiat Lux! Let There Be Light…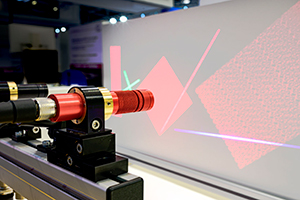 LASER COMPONENTS USA Brings Photonic Solutions to Light at SPIE Photonics West 2020
Bedford, NH – LASER COMPONENTS USA is pleased to announce they are exhibiting at the annual Photonics West show, sponsored by SPIE and held at the Moscone Center in San Francisco, CA, February 4-6, 2020.

SPIE, the international society for optics and photonics, was founded in 1955 to advance light-based technologies and serves 255,000 constituents from 183 countries. The non-profit society advances emerging technologies through interdisciplinary information exchanges, continuing education, publications, patent precedent, and career and professional growth. LASER COMPONENTS USA is a member of the society attending many of the trade shows and workshops provided by SPIE.

This year, LASER COMPONENTS USA will display a variety of their manufactured products including light emitters, detectors, photon counters, and optics. International suppliers such as CODIXX, HOLOEYE, and Fraunhofer IMS will also showcase their products.

Our tag line, Fiat Lux, encompasses the vast array of how light in technology is used across applications such as water sanitization, medical devices and instruments, transportation, highlighting the LiDAR market - one of the most sought after technologies on the market today - military, manufacturing, and many more.

LASER COMPONENTS USA offers show attendees an opportunity to meet our sales teams, witness various photonic demonstrations, and provide you with the latest in photonic technology. Step into our light at booth #449 and see how our light makes a difference.