EyeVision Software Supports Liquid Lens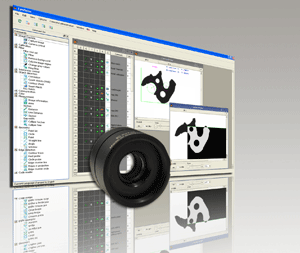 The EyeVision image processing software by EVT now also supports the liquid lens by OptoTune. With the new driving module is this easier than ever. Even in case of different heights of component parts the focus can be adjusted automatically and fast with the EyeVision software.

The software module fits directly into the usual sequence control. An automated focus calculation and readjustment is therefore programmable in just a few mouse clicks.

An advantage of the liquid lens is the almost infinite life time. Additionally the liquid lens offers an adjustment without any time lag, because no mechanical parts have to be moved inside the lens.

The application area includes reader and recognition tasks and of course measurement technology. And with the dynamic calibration function of the software, it is newly calibrated right after focusing. Therefore the user can measure continuously precise.