EyeVision 3D Supports QuellTech Sensor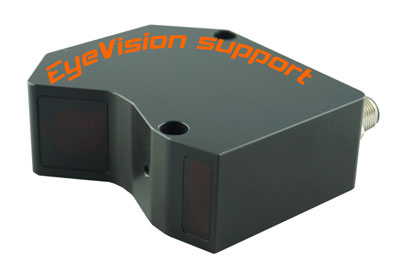 The EyeVision software now also supports the 3D laser triangulation sensor by QuellTech. The laser scanner products are especially made for the capture of 2D height profiles of objects or also for the capture of 3D point clouds, when the sensor is moved over the object.
The EyeVision 3D software is offered in two versions:
First, the EyeVision 3D Profile for the evaluation and measurement of 2D height profiles and for the applications such as weld seam inspection, gap inspection, profile measurement, thickness inspection, fill height inspection, etc.
When inspecting the weld seam on a pipe line for example, long lines of steel are rolled spirally into pipes and the gap is closed with a weld seam.
Also for the gap control the 3D scanner can be used with the EyeVision software. The clearance of car body components and also vehicle doors are part of quality check, due to optical as well as aerodynamic reasons. With the use of laser scanner, which deliver measurement data actively to the positioning process, the quality of the complete product is secured.
Second, there is the EyeVision 3D Area command set, which work on a 3D point cloud and measure and evaluate those. The QuellTech sensor captures a 3D point clouds and can be used for example to inspect pins on a connector. The EyeVision 3D Area can count with the "3D ObjectCount" command if all pins are present. And also the software can check if the pins are too high or too low in the connector and with the "3D ObjectGrid" command the user can see if the pins are straight aligned in a grid.
The 3D triangulation sensor is mounted on a linear axis, which itself is fixed to a robot arm. The robot arm positions the linear axis over the pins to be measured. After positioning, the linear axis translates the scanner on a path located at a certain distance above the pins.
The laser sensor has been designed to meet the requirements of standard measuring applications. Thanks to its increased flexibility, it can be used for several tasks also in complex projects. The dimensions of the ultra-compact version amount to only 86x40x25, at a weight of 140 g. Protective panes and cooling modules are available as an option.