EyeVision 3.0 for Currera R
rong>Full support on Windows and Linux

EyeVision 3.0 – the new release of the reliable image processing software – now also runs on the Currera R smart camera by XIMEA, on Linux (Ubuntu) and Windows.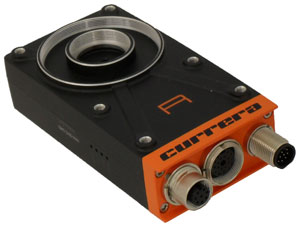 The integrated ready-to-use software EyeVision 3.0, offers the user the possibility to create inspection programms via drag-and-drop programming with only a few mouse clicks. Additionaly, all PC peripherals such as monitor, mouse, keyboard and external storage devices can be connected directly to the camera.

In combination with the EyeVision 3.0 the user also can create a stand-alone-solution for machine vision applications such as e.g. register mark recognition, position and rotation detection, solder joint and sealing inspection, closure and status inspection, carton folding and volume control, fill level inspection, inspection of glass and plastic bottles and of course the inspection of completeness and color recognition.

EyeVision 3.0 allows to create and store different views with a special plug-in. This includes all windows such as Camera Viewer, Program Editor, Register Viewer, etc. Therefore the user can create his own user interface for the production line.