EyeVision 3
v style="text-align: left; margin-bottom: 0pt">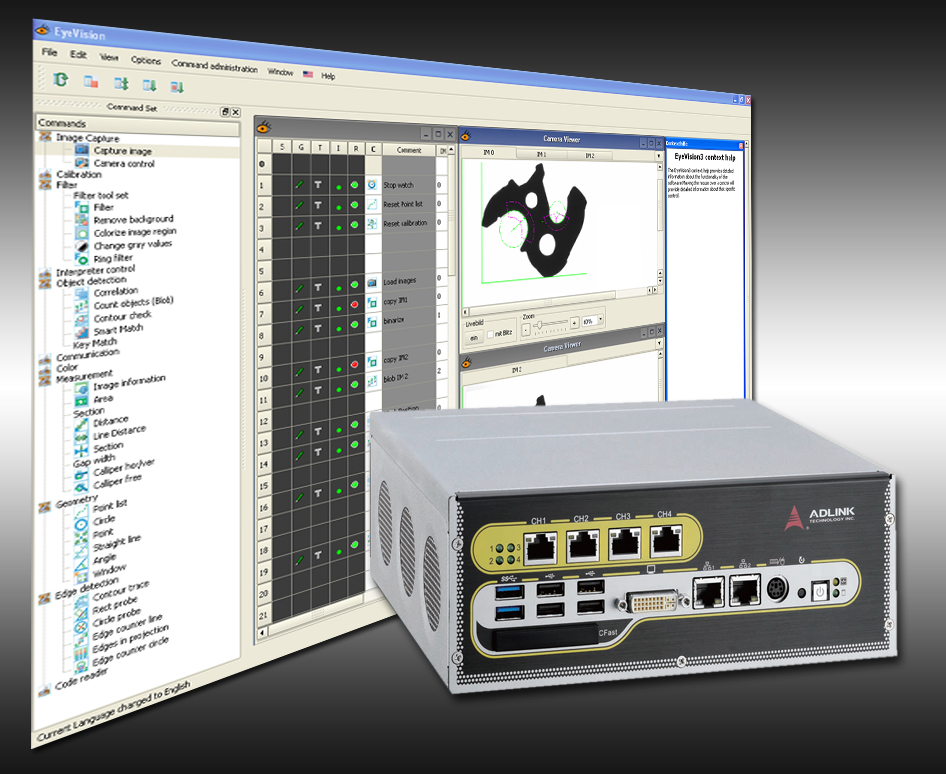 EyeVision 3 with Adlink support


With the new release EyeVision 3 also supports the compact-PCs from Adlink Technology. Therefore EyeVision 3 offers a ready-to-use image processing system with PoE (Power over Ethernet) for GigE cameras as well as a complete integration of digital I/Os.

The robust and compact image processing system with the EyeVision 3.0 software is equipped with an Intel Multicore-Processor and four independent Gigabit Ethernet connectors as well as a 24 V compatible PLC I/O.

Fast optical measurement and inspection technology during the production is often required to detect defects and eject damaged parts at an early production stage. With the Multi-Camera support with 4 channels, the image processing processor is ideal for applications in industrial automation as well as in the pharmaceutical and electronic production. Due to different processor configurations the efficiency is adjustable to the inspection requirements.

The integrated EyeVision 3 software allows the user also to create inspection programs with only a few mouse clicks, without special programming skills. The graphical user interface is intuitive and easy to handle. Also the user can create commands and integrate them into the user interface. Thanks to the GUI-Designer this is very easy.

Additionally the software offers a multitude of interfaces. That's why it is easy to integrate it into the machine control and plant.