EyeLight & BrainLight Industrial Lighting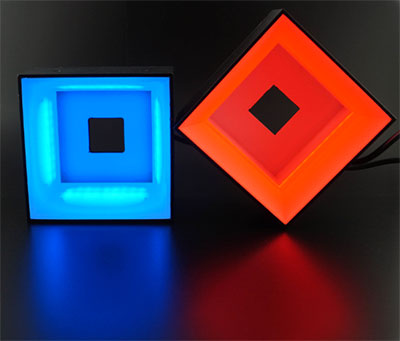 EVT has two lighting series. The EyeLight Standard series includes many different illumination types for industrial usage: backlights, direct and diffused illuminations, square lights and ring lights, dome-lights, spots and coaxial illuminations, etc. Those lights are available in the colors red, green, blue and white.
Whereas the BrainLight is an intelligent industrial light. This means, that the illumination can be controlled via the EyeVision software. The LEDs can be separated into single segments and different lighting patterns can be programmed and saved. So, after a restart the saved patterns can be loaded. The BrainLight is available as ring light and diffuse backlight with colored LEDs or else only monochrome. Also the size of the BrainLights can be adjusted to the costumers wishes.
The single color BrainLight ringlight (R) offers a RS232 or TTL UART interface, a trigger input for the frame control and +5V oder 12-24V input voltage. The multi-color BrainLight backlight (QC) offers 48 color LEDs in a grid, which can be modularly extended. Also the QC has a control switch for a minimum development of heat. The light can work with maximum brightness or can be dimmed. Even flash light is possible.
The EyeLight Standard series contains a diffuse, square light (DLQ and DLF series), which casts an even light especially for rectangle objects.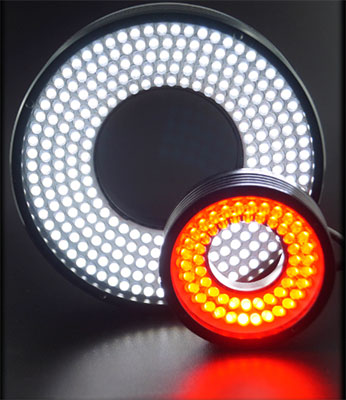 As all EyeLight products the DLQ and DLF series are available in the colors red, green, blue and white.
Company Contact
Klara Steinschneider
Tel: +49721 626905-82