EyeCheck 9000 and EyeCheck Thermo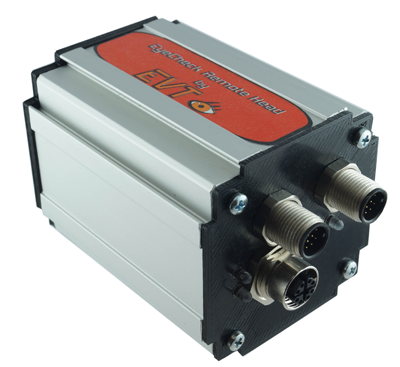 The first intelligent thermal imaging camera - EyeCheck Thermo - is now also available with either protection class IP65 or IP67. Therefore it is optimally suited for industrial use.
But not only the protection class is special. The user can combine the camera easily to the EyeMount profiles, to set up robust and easy-to-handle stands.
In the compact housing is a freely programmable FPGA. The integrated ZYNQ board Raze1-30 is at the customers disposal. It is also possible to use different ZYNQ boards, corresponding to the needs and wishes of the customer.
The EyeCheck Thermo has 8 in- and 8 outputs and has a tolerance of up to 24V. On customers demand he can choose between Raze1-15 and Raze1-30, depending on how powerful the FPGA should be.
EVT also has a new smart camera. The EyeCheck 9000 is available as complete system with integrated EyeVision image processing software or as OEM version. The ready-to-use solution is also available as EyeCheck 9xxx series. The OEM solution is also available as board version without housing and it can be easily programmed with C or C++. Both versions are Linux smart cameras and have FPGA and DualCore ARM CPUs.
As OEM version, EVT offers the user to select between two FPGA ZYNQs called Raze1 and Raze2. Adjustments can be made on customers requests.
The EyeCheck 9000 smart camera with EyeVision is perfect for an easy image evaluation and is suitable for applications such as pattern matching, code reading (bar code, DMC, QR), OCR/OCV, object detection, measurement technology, surface inspection and many more.
Typical applications are in the automotive industry e.g. for inspection of the crude steel quality or in the cement industry e.g. the inspection of the efficiency of revolving cylindrical furnace. Also there are the applications in the food and beverage industry, in bottling plants or in production, transport, storage and selling of perishable products.