EyeCheck 6xxx Series - the Compact PC-Camera
Fro

m the EyeCheck smart camera series EVT now presents the EyeCheck 6xxx series, the all-in-one camera, which is suitable for a variety of industrial applications.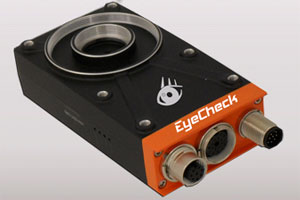 The EyeCheck 6xxx is an ultra-compact PC-based vision system equipped with a standard INTEL CPU of 1.1 GHz Personal Computer (PC). Additionally, the complete EyeVision 2.6 evaluation software is integrated into the IP67 class housing and therefore offers the perfect ready-to-use image processing solution.

As operating system the EyeCheck 6xxx machine vision camera has WES7, WES 2009, and Linux available. It also has a system memory of up to 1 GB and a resolution of up to 2592 x 1944 pixel and a sensor either in grayscale and color.