Edmund Optics® Appoints Gerard Robless, Retired SCHOTT Executive, to Board of Directors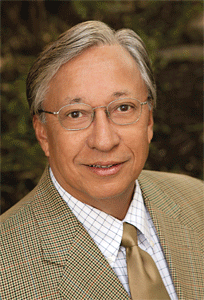 Edmund Optics® (EO), the premier provider of optical components, is pleased to announce the appointment of former SCHOTT executive, Gerard Robless, to its Board of Directors. Mr. Robless, a determined visionary, brings with him extensive experience in the marketing and sales of industrial optics, opto-electronic, and project display components, as well as a formidable network of contacts within the German, Japan and Taiwan markets. His focus on the EO board will be threefold -- the Manufacturing & Technology Committee, the Audit Committee, and the Finance & Compensation Committee.

"Gerard's strengths are many, all of which will be an enormous asset to Edmund Optics," commented Robert Edmund, CEO. "His independent thinking, financial accomplishments, and broad global experience will help play a role in realizing the immediate and long-term goals of our company."

Robless spent over 25 years at SCHOTT, starting his career in Malaysia as a regional operations manager, and retiring from his position as Managing Director of SCHOTT Singapore and Senior Consultant overseeing the expansion of optics into Asia. Along the way he initiated and managed a start-up company for the production of filters in Singapore, established the SCHOTT Group's Regional Treasury for Asia in Singapore, developed a subsidiary in Taiwan, and conceptualized and prepared the establishment of a competence center in Shanghai to address the growing China market.

Mr. Robless earned a B.A. 2nd Class in Business Administration from the University of Malaya. Immediately upon graduation he was awarded a Fulbright Scholarship. He is a Malaysian citizen and a permanent resident of Singapore.

"This will be a very exciting and rewarding experience. I respect the business savvy and success of the company and its' Board under the leadership of Robert [Edmund] and look forward to working with them on new ventures and directions," said Gerard.