Edmund Optics® Announces Key Executive Promotions
New sales and marketing roles position the company for future growth and meet needs of global optics industry

Barrington, NJ USA- Edmund Optics® (EO), the premier provider of optical components, announces three promotions to its executive leadership team. Marisa Edmund has been appointed Chief Marketing Officer (CMO), Greg Hollows has been named Vice President, Imaging Business Unit, and Andrew Lynch has assumed the role of Director of Sales, Americas.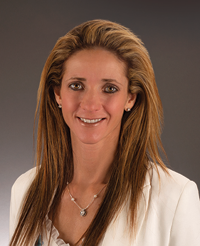 "These promotions reflect EO's commitment to excellence. Our success as an organization is due in large part to our employees' exceptional leadership, knowledge, and dedication," said Samuel Sadoulet, President and COO, Edmund Optics. "We understand how important it is to recruit, retain, and recognize talent who exemplify these qualities. The promotions of Marisa, Greg, and Andrew are a testament to our bench strength and will ensure that that we continue to meet the ever-changing demands of the optics marketplace."
Marisa Edmund
Marisa began her career at Edmund Optics in 1998 as Director of Human Resources. Subsequently, she was Director of Inside Sales and Executive Vice President of Marketing and Communications. In her most recent role as Executive Vice President, Global Sales and Marketing, Marisa successfully united Edmund Optics' worldwide sales, marketing and communications functions. In her new role, she will assume additional responsibilities for the catalog, high volume optics, and laser optics business lines. Marisa is a senior member and past board member of SPIE, current member of the Business Direct Group (BDG), and past Board of Trustee for Marketing Edge. She received an undergraduate degree from Georgetown University's McDonough School of Business and a Master of Business Studies from Stockton University in New Jersey.


Gregory Hollows
A 20-year veteran of EO, Greg has held a variety of senior positions includingApplications Engineering Manager, Product Line Manager, and, most recently, Imaging Business Unit Director. In his new role as Vice President for the Imaging Business Unit, Greg will oversee global sales, marketing, service, supply chain, and product development for the company's vision and imaging technology. With his in-depth knowledge of imaging optics and commitment to customer success, Greg is well known as a thought leader and educator within the industry. He is a past Chairman of the AIA Board of Directors and currently serves as a board member for the AIA and the A3 (Association for Advancing Automation). He is also the Chair of the AIA Education Committee. Greg earned Bachelor degrees in Physics and Chemistry from Rutgers University in New Jersey.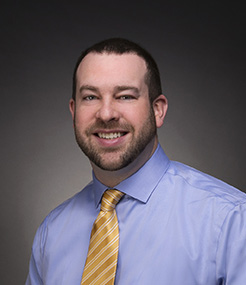 Andrew Lynch
Andrew joined Edmund Optics in 2006 and has extensive domestic and international technical sales experience, including two years spent working as an Applications Engineer in EO Singapore. During the past several years, Andrew has assumed progressively senior roles in sales management and sales operations. As EO's new Director of Sales, Americas, he will execute strategic plans to drive sales of EO products across all industries and accounts within North and South America. He has a keen understanding of clients' needs and knows what must be done to optimize the overall customer experience. Andrew holds a Bachelor of Science degree in Physics and Astronomy from the University of Rochester in New York, where he remains a valued and engaged Strategic Member of their Industrial Associates program.

About EO
Edmund Optics®is a leading supplier of optics, imaging, and photonics technology for the Life Sciences, Biomedical, Semiconductor, R&D, and Defense markets around the globe. EO designs and manufactures a wide array of multi-element lenses, lens coatings, imaging systems, and optomechanical equipment, while supporting OEM applications with volume production of both stock and custom products. EO's state-of-the-art manufacturing capabilities, combined with its global distribution network, has earned it the position of the world's largest supplier of off-the-shelf optical components.