eBUS™ SDK Expanded to Support ARM and OS X
rong>Feature-rich eBUS™ SDK allows vision system designers to quickly and cost-effectively develop standards-compliant video applications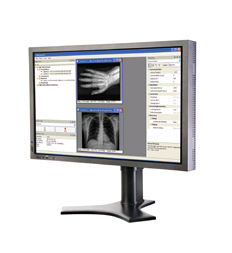 Pleora's eBUS™ SDK, now with support for Linux running on an ARM processor and Apple's OS X operating system, allows designers to rapidly develop production-ready software that is easily ported to different operating systems supporting video transmission over GigE, 10 GigE, USB 3.0, or wireless using the same API.

By supporting a widening range of operating systems, processing environments, and application requirements, the eBUS SDK allows manufacturers to streamline software design, reduce development costs, and deliver differentiated performance to increase the value of your solutions.


Complies fully with the latest versions of the GigE Vision®, USB3 Vision™, and GenICam™ standards.
Interoperates seamlessly with Pleora's extensive portfolio of external frame grabber and embedded hardware video interface products, as well as standard-compliant products from other manufacturers.
Broad library of sample code serves as a quick start platform for development projects.
eBUS Universal Pro Driver helps designers achieve maximum throughput and deliver video with low, consistent latency while minimizing CPU usage on the receiving computer platform.

To learn more, visit www.pleora.com/our-products/ebus-sdk.