E-learning for practitioners: Programming and simulation of 3D laser cutting systems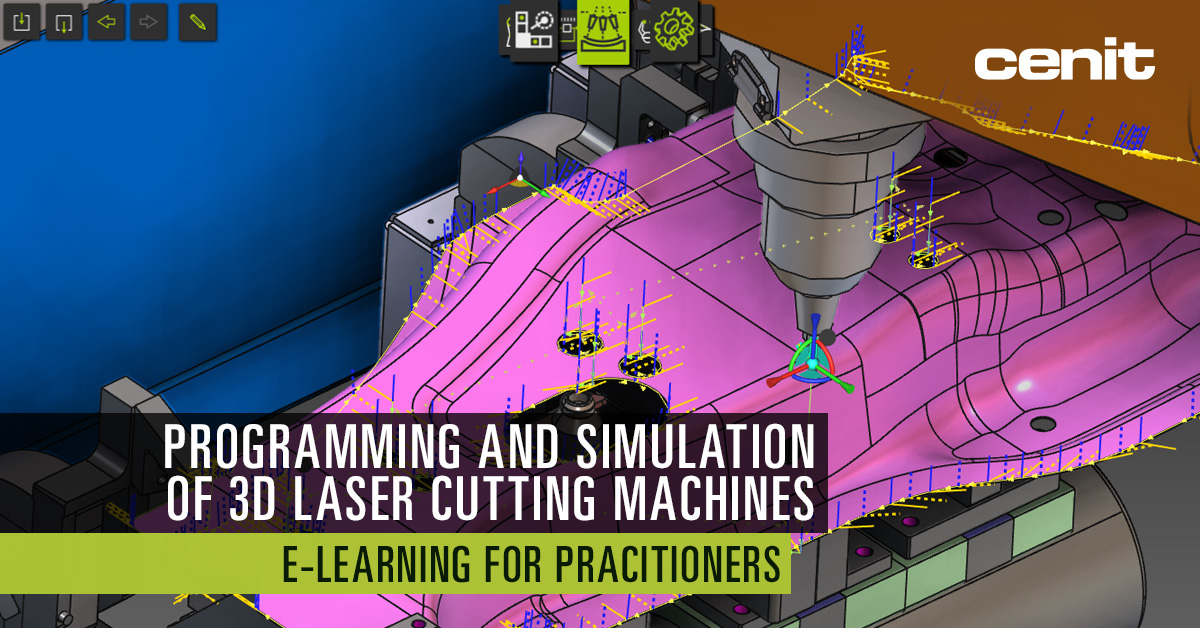 How can you make laser cutting processes more flexible? How can you reduce programming times? In a hands-on webinar our experts present the application example of a sheet metal manufacturing company using FASTSUITE Edition 2 for offline programming. The use of the OLP software has reduced their production costs and increased productivity.
All steps from CAD data import to fixture construction to programming and final optimisation of the program will be included. For instance, you will receive an induction to software functions that enable you to create fixtures of any complexity with merely a few clicks.
More added value for your demanding production processes could lie in the extended collision detection which allows for interactive, graphical modification of vectors.
Further highlights of the webinar:
Functionality to import most CAD formats – saves the effort of converting
Auto contour search based on automatic detection of geometrical contours, and automatic calculation of machine macros and cuttings paths – facilitates the preparation of production geometries.
Extended functionality enables you to quickly optimise your toolpaths
Extensive machine libraries and post processors grant a rapid introduction to programming
Flawless simulation and verification of the entire production process