E-Commerce Drives FedEx to Find Robots for Multiple Challenges
Supply chain and logistics operations are increasingly turning to automation to meet the vast demands of e-commerce. At the same time, major providers such as FedEx are carefully evaluating robots and working with partners to ensure that they s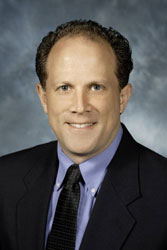 olve business needs.
The global market for logistics robots will experience a compound annual growth rate of 28% from 2018 to 2022 because of workforce issues, estimates Technavio.
Robotics Business Review recently spoke with Ted Dengel, managing director of operations technology at FedEx. Dengel will be part of a panel on "Robots and Drones for the Next Generation of E-Commerce" at our Robotics & AI Summit at LiveWorx next month in Boston.
How does FedEx see the current state of automation and logistics?
Dengel: There are two different dynamics in the marketplace: the growth of e-commerce and volumes going higher, driving us in different directions. We've always been automated in sortation, which allows us to be flexible at peak seasons.
Now, we're looking at other outside processes that are more manual and how to automate them with robotics and autonomous vehicles.
On top of that, e-commerce is driving changes in packing, which used to be standardized around 12 by 12 or 24 by 24 [inch boxes]. We're now doing individual deliveries of shirts in a bag, tires, kayaks, etc. We're trying to find creative and automated ways of handling these things.
Loading and unloading trucks are two points where we touch packages. There's not a single-arm solution — what we tested didn't work. How can we use robots in handling 10 million packages a day? At peak periods, that more than doubles.
How is robotics responding to these challenges? What are your criteria as you assess robots?
Dengel: In the robotics space, robots have historically done the same thing over and over again, but in my world, every package is different. Having a robot with the flexibility to handle anything thrown at it is a challenge.
A second challenge is high rates, high volumes — we need to address speed and variability. More people are entering the market with computing power and manipulator technologies.
We're doing testing in different areas of our operations. We're looking for all characteristics simultaneously.
We're starting to see some breakthroughs. It's not a pure robotics solution — combining materials handling with some robotic movement and machine vision, but still handling bulk flows. We're not handling a single package.
The overall solution needs to operate at a high rate at a cost that makes sense. It has to have a long-term place in our operation, in terms of transaction rates and cycle times.
Is FedEx testing multiple robots?
Dengel: We're doing an extensive pilot in Greensboro, N.C., with tugs that pull carts from Vecna. It's not the only company we're looking at.
Service Robots
This content is part of the Service Robots curated collection. To learn more about Service Robots,
click here
.