Driver Suite Version 4.41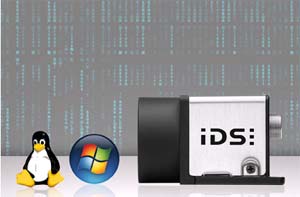 IDS Imaging Development System GmbH has just introduced its latest driver suite -- Version 4.41 -- with expanded support for the company's growing portfolio of uEye™ USB 3.0 industrial cameras. Along with additional functions, the new driver provides optimized default runtime values for both the uEye LE and ML USB 3.0 camera series to provide even further improvements in performance and image quality.
IDS currently offers over 20 different USB 3.0 high-speed camera models. Equipped with the latest CMOS sensors from Aptina, CMOSIS, e2v, and Sony, these powerful cameras provide excellent image quality, plus a range of advanced functions such as hot pixel correction, multi-exposure mode, HDR mode, and many other innovative features. Thanks to their 400Mpixel/second USB 3.0 interface, these cameras deliver frame rates up to 9,000fps (in AOI mode). With a range of highly compact and IP65/67 ruggedized housings, plus single board-level configurations to choose from, IDS uEye USB 3.0 cameras are the ideal imaging solution for OEMs developing scientific and industrial imaging systems.

The new driver is available for Windows and Linux operating systems. To download the driver, visit http://en.ids-imaging.com/download-ueye.html. Please note that you must register and/or sign in to access the download.