Deb Kling Named Manager of Distribution Programs at Lenze Americas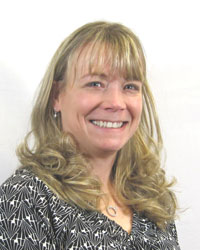 UXBRIDGE, MA – APRIL 15, 2010 – Chuck Edwards, President of Lenze Americas, is pleased to announce the appointment of Deb Kling to Manager of Distribution Programs. According to Edwards, this role will be in addition to her responsibilities as Marketing Manager. "Kling will work closely with Eric Klein, Director of Sales,Lenze Americas and the sales team to maximize Lenze Americas' success in the execution of distribution programs," says Edwards.
Edwards adds that Kling will play a critical role in continuing Lenze Americas' history of success in creating new business through distribution channels. "Her primary focus will be in developing and implementing growth programs with distribution organizations," explains Edwards, continuing, "Each one of them has unique business opportunities and requires marketing and sales strategies driven from a national headquarters level, complemented and supported by field sales initiatives."
As stated by Lenze Americas management, Kling joined Lenze in 2005; she holds a BS degree in Mechanical Engineering from the University of Illinois and an MBA from Northern Illinois University and her motion control career includes positions as distributor sales engineer as well as product and marketing management roles. In the words of colleague Eric Klein, Lenze Americas Director of Sales, "Kling's product knowledge, strategic marketing background and enthusiasm for the automation industry coupled with her field sales and distribution management experience make her uniquely qualified to take on these new responsibilities."
Lenze Americas develops, manufactures, markets and supports a complete range of motion control solutions, including servo drives and motors, clutches and brakes, gears and gear motors and variable frequency AC motor drives. Their portfolio of Lenze-AC Tech products extends from some of the world's smallest sub-micro drives up through large, 500 HP. With North American headquarters in Uxbridge, Massachusetts and a global network of distributors and representatives, Lenze Americas is perfectly positioned to meet the motion control needs of customers worldwide.