Compact External Rotor Motor for Series Applications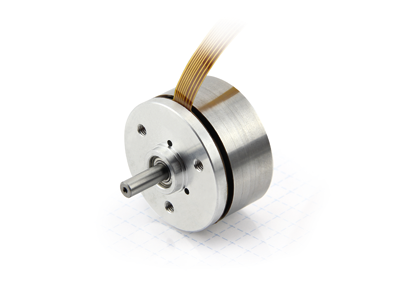 Feldkirchen - With the DF32, Nanotec has presented a flat and very compact external rotor motor. The eight-pole brushless DC motor with a diameter of 32 mm and a height of 18 mm achieves a rated power of 7.4 W. In addition to the standard winding for 24 V with a rated speed of 2760 rpm, customer-specific windings are also possible for series applications. For this motor, the rotor position feedback is provided by hall sensors.
Using a flat ribbon cable, the DF32 can be quickly and compactly connected to a control board in series with a suitable ZIF socket strip. For test purposes, Nanotec offers an additional adapter board with normal strands.
The DF32 is suitable for a wide range of applications and is an extremely economical solution especially for large series. Compared to other external rotor motors, it particularly stands out due to its high power density.
About Nanotec
Nanotec Electronic is one of the leading manufacturers of motors and controllers for high-quality drive solutions. Since 1991, the company has been developing and distributing a broad range of products, which are mainly used in industrial automation and medical technology. Nanotec is headquartered in Feldkirchen near Munich and has subsidiaries in ChangZhou, China, and Stoneham/MA, USA.
Company Contact:
Sigrid Scondo
Tel: 49-89-900686-37