Come See World's Smartest, Smallest Industrial Cameras at The Vision Show
rong>Two Machine Vision Firsts, One Booth

MUNSTER, GERMANY - XIMEA GmbH (Booth 407) will demonstrate two firsts for the machine vision industry at this year's The Vision Show in Boston (May 8-10): XiQ - the world's smallest USB 3.0 industrial camera; and CURRERA-G, the world's smartest commercial "Smart Camera," which includes a fully-functional PC and PLC inside the camera.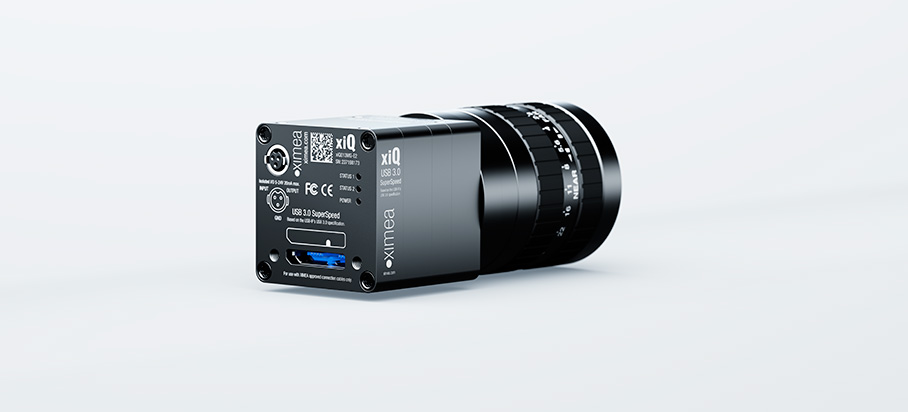 Constructed from a single PCB for ease of integration with OEM products, XIMEA's XiQ series industrial camera offers SuperSpeed USB 3.0, 5 Gbps, 400 megapixel per second (Mpix/s), high-quality CMOS sensors and integrated I/O in 26.4 x 26.4 x 19.1-mm package. The XiQ series come with the newest CMOS sensors, Global Shutters and improved quantum efficiency in the visible and NIR spectral ranges. Other highlights of XiQ series include: resolution from VGA to 4 Mpix, frame rates of up to 600 fps, HDR model with dynamic range of 100 dB, opto-isolated trigger input and lighting synchronisation output, on-board non-volatile memory for user settings and custom data.

XIMEA'S CURRERA-G Smart Camera combines the power of x86 CPU and GPU through AMD's Fusion chip to deliver 90 Gflops of processing power -- the most processing power available from any commercially available smart camera/PC camera. And like all of XIMEA's industrial cameras, the CURRERA-G PC camera is plug-and-play compatible with more image processing libraries and commercial OS software than any other industrial camera on the market.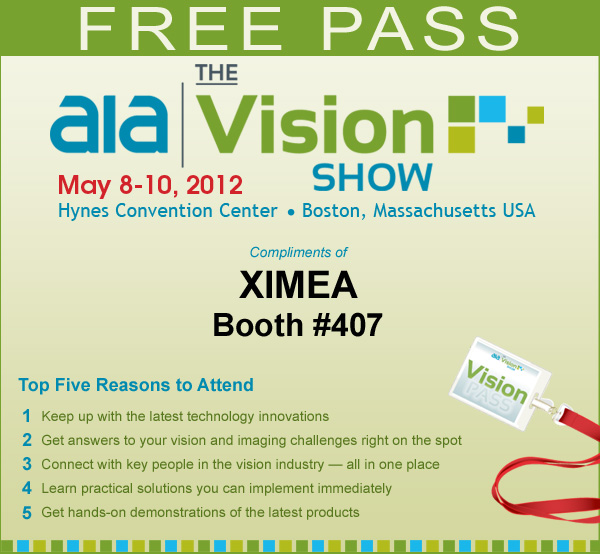 XIMEA's industrial and PC cameras ship with fully tested Windows- and Linux-based application programming interfaces (APIs) for the most common image-processing libraries, including Cognex VisionPro, MathWorks MATLAB, Matrox MIL, MVTec Halcon, National Instruments' LabVIEW, NeuroCheck, OpenCV, Intel IPP, open source libdmtx, open source AForge.NET, open source Integrating Vision Toolkit, Keyetech, RoboRealm, STEMMER IMAGING Common Vision Blox, Tordivel Scorpion, and Voyant Vision, among others.

About XIMEA
XIMEA GmbH believes that the best industrial, smart, and scientific cameras offer the highest levels of processing power, compatibility, and support at a competitive price. That's why for more than 20 years, XIMEA has designed the smartest, most compact industrial cameras for machine vision applications in motion control, assembly, robotics, and industrial inspection and process control, as well as security and surveillance cameras and scientific cameras for life-science, medical, and defense applications. XIMEA is a proud member of AIA, EMVA, USB3 Vision and ONVIF associations and standards groups.

Media Contact:
Ivan Klimkovic
XIMEA GmbH
+49 (251) 590 686 0