Colored Blue for Easy Detection - New Bearing Material for the Food Industry
Eas

t Providence, RI - Bearings specialist igus® now offers an FDA-compliant bearing material that is blue in color for easier detection.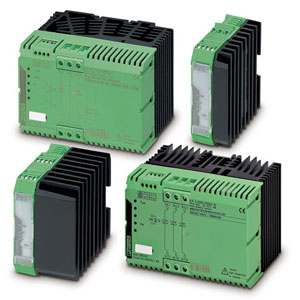 igus' new iglide® A350 polymer plain bearing material is highly wear-resistant and can handle long-term temperatures up to 356 degrees Fahrenheit. It is ideal for applications in the food, packaging and bottle-filling industries.

iglide A350 delivers low coefficients of friction and is resistant to a variety of chemicals and other liquid media. The plain bearing is also corrosion-resistant, lubrication- and maintenance-free.

igus' iglide plastic plain bearings are available in more than 7,000 sizes and styles from stock. Call 1-800-803-1895 or e-mail sales@igus.com for more information.

About igus
igus develops industry-leading Energy Chain® cable carriers, Chainflex® continuous-flex cables, iglide® plastic plain bearings, igubal® spherical bearings, and DryLin® linear bearings and guide systems. These seemingly unrelated products are linked together through a belief in making functionally advanced, yet affordable plastic components and assemblies. With plastic bearing experience since 1964, cable carrier experience since 1971 and continuous-flex cable since 1989, igus provides the right solution from over 80,000 products available from stock. No minimum order required. For more information, contact igus at (800) 521-2747 or visit www.igus.com.

igus, iglide, Energy Chain, Chainflex, igubal, and DryLin are registered trademarks of igus Inc. All other company names and products are trademarks or registered trademarks of their respective companies.